Editor's Note: Two stage plays adapted from world-known novels, and a physics show in Mandarin: Here are three events you won't want to miss this week.
1, Drama "The Count of Monte Cristo"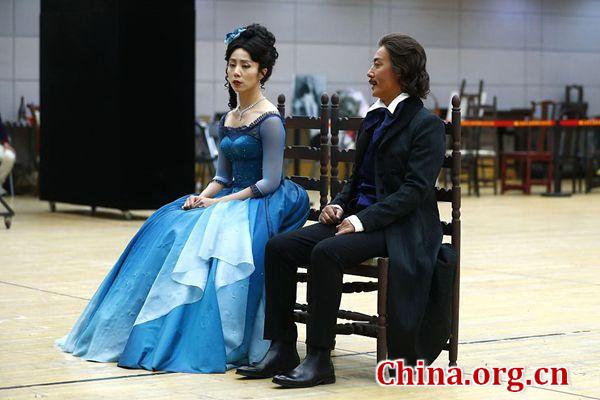 The Count of Monte Cristo (French: Le Comte de Monte-Cristo) is an epic novel by French author Alexandre Dumas, père, completed in 1844. It tells the story of Edmond Dantès, the first mate of ship Pharaon, who is framed and imprisoned at the Chateau d'If, but escapes with the help of a noble priest and succeeds in taking revenge as the Count of Monte Cristo.
Dates: April 9-17
Venue: National Center for the Performing Arts, Beijing
2, That Physics Show (Mandarin)
Dr. WHY (Chinese version of the professional physics demonstrator David Maiullo) and his assistants will present humorous and interesting performances to demonstrate dozens of classical physics experiments on the stage, showing various fields of physics such as mechanics, optics, electricity, acoustics, etc. As a Drama Desk Award winner, the show is a delightful science interaction that combines classic physics experiments with the stage.
Dates: April 9-11
Venue: Beijing Tianqiao Performing Arts Center
3, Drama "Thunderstorm"
As a milestone in modern Chinese drama by renowned Chinese playwright Cao Yu, "Thunderstorm" is a full-length modern drama featuring complicated relationships among the members and servants of a large well-off family in the process of disintegration as a result of the morbidity and corruption in old China.

Dates: April 6-18
Venue: The Capital Theater, Beijing
Cultural events of the week: March 29 - April 4