Editor's note: Three events you won't want to miss this week: a famous Chinese painter's retrospective, a dance drama calling for environmental protection, and one of the "Top 10 Performance Art Works" in Guizhou.
1. Art exhibition: Ren Bonian's figure painting
Ren Bonian (1840-1895) is a reputed painting master and the main originator of the Shanghai school of painting. During his lifetime, he obtained remarkable achievements and painted numerous artworks of his signature splendid artistic flowers. His paintings are vivid and distinctive, which can make the observer feel the vitality of the nature.
Nearly 70 paintings by Ren will be on display at the exhibition.
Dates: July 30 - Aug. 22
Venue: National Art Museum of China (NAMOC), Beijing
2. Dance drama: 'The Crested Ibis'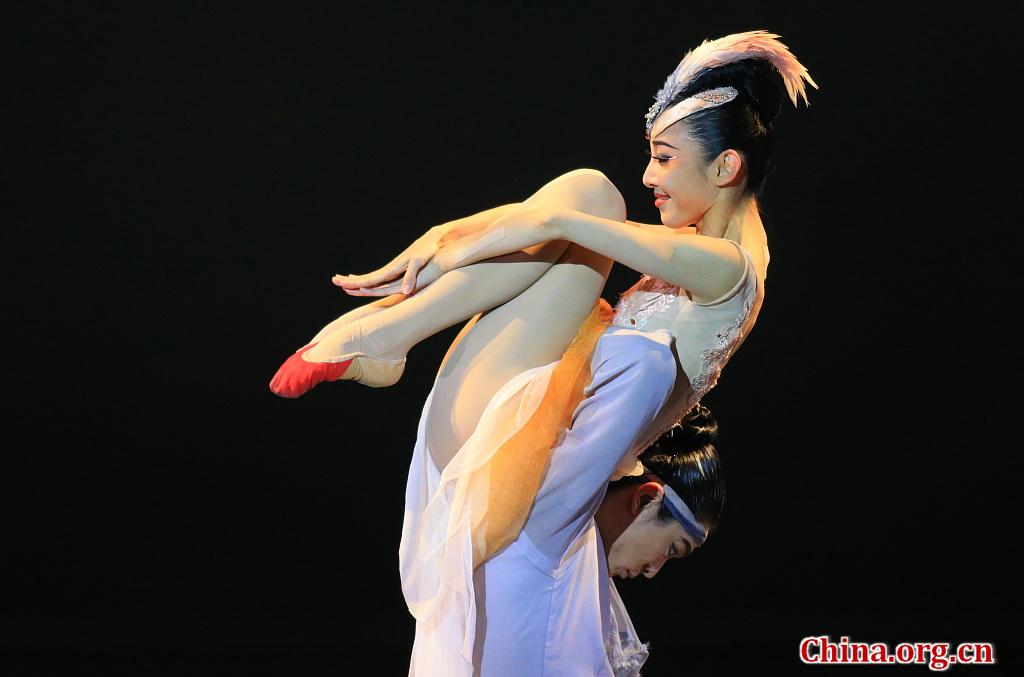 The crested ibis is a large, white-plumaged bird native to East Asia's pine forests.
This dance drama, themed on this rare bird, presents the relationship between living creatures and the natural environment, calling for our attention to the harmonious and necessary connection between humans and nature.
Date: July 29 - Aug. 8
Venue: Majestic Theatre, Shanghai
3. Guizhou Huadeng Opera: 'Ode to the Red Plum Blossoms'
The Guizhou Huadeng Opera "Ode to the Red Plum Blossoms" was selected as a special project for the development of southwest China's Guizhou's provincial cultural industry in 2019 and was recognized as one of the "Top 10 Performance Arts Works" for Guizhou Cultural Tourism Brands in 2020.
Date: July 28
Venue: National Center for the Performing Arts, Beijing
Cultural events of the week: July 19-25