Editor's note: Famous Peking Opera performances to celebrate Lantern Festival, romantic melodies for Valentine's Day as well as an official play for Beijing 2022 — here are three events you won't want to miss this week.
1, Famous performances from Peking Opera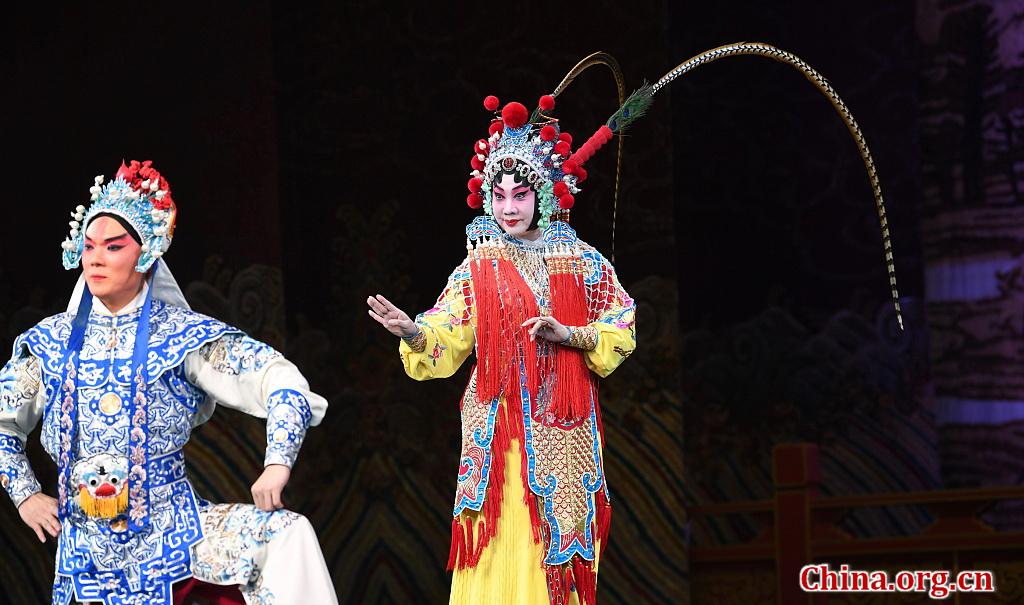 Lantern Festival is an important day for families in China. However, unlike Spring Festival when people stay home for dinner, Lantern Festival is spent out in the city. To celebrate, luminaries of Peking Opera will perform "The Unicorn Pouch (Suolinnang)," "Legend of the Red Lantern" and "Zhuang Yuan Mei" among others.

Date: 7:30 p.m., Feb. 15
Venue: Chang'an Grand Theater, Beijing
2, 'More Than Love'
Romantic melodies have been curated for this special Valentine's Day performance. "A time For Us," "Yesterday Once More," "Ballade Pour Adeline," "My Heart Will Go On" and many other songs to pull at your heartstrings and leave a lasting memory.
Date: 7:30 p.m., Feb. 14
Venue: Musicfans Art Space, Sanlitun, Beijing
3, 'Ice-Snow Dream of Bing Dwen Dwen and Shuey Rhon Rhon'
"Ice-Snow Dream of Bing Dwen Dwen and Shuey Rhon Rhon" is a children's musical performed by Beijing Art Theatre for Children. As an official musical authorized by the Beijing Organizing Committee for the 2022 Olympic and Paralympic Winter Games (BOCOG), the play premiers Feb.12-13 at Capital Library of China and will be staged at National Center for the Performing Arts from Feb. 18 to 20.
Date: Feb. 18-20
Venue: National Center for the Performing Arts (NCPA), Beijing
Questions and Discussions for our readers: What is your favorite upcoming cultural event? We appreciate your comments. Thank you!
Cultural events of the week: Feb. 7-13