Surrounded by thousand-meter cliffs on all sides, nearly 400 villagers lived at the bottom of a valley tucked away in the rocky mountains of southwestern China's Chongqing municipality, with just an old pathway zigzagging through the mountains. Life was hard for people living in Xiazhuang village back in 1997, when their annual income averaged only approximately 300 yuan with no convenient access to the outside world.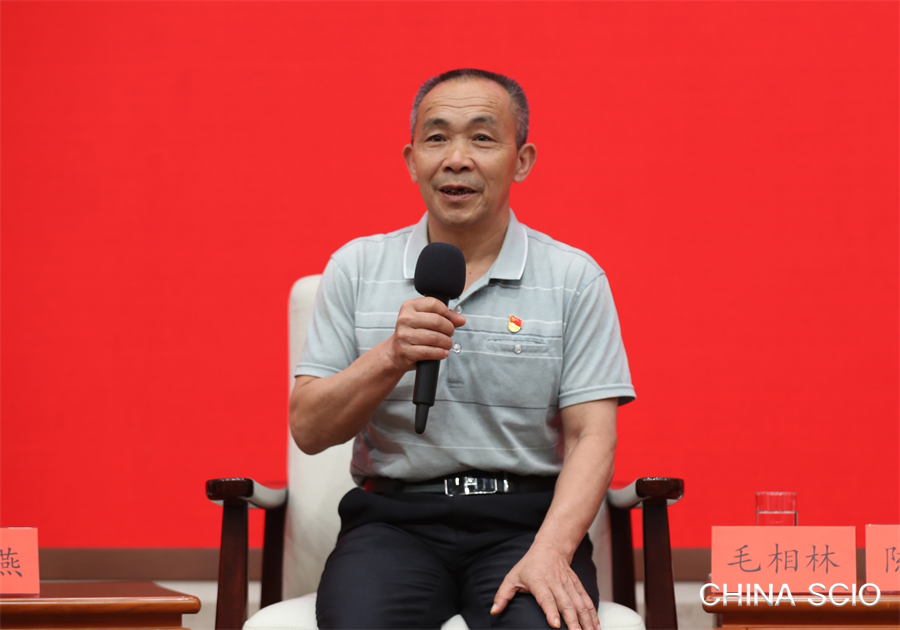 Mao Xianglin, the 62-year-old head of the village, has devoted his life over the past two decades to carving a road out of the cliffs and seeking a way for villagers to escape poverty. His efforts led people to compare his effort to "the Foolish Old Man who removed the mountains," a famous Chinese fable about the virtues of perseverance and willpower.
In 2004, an 8-kilometer-long road on the cliff was completed, reducing the travel time for a round trip between Xiazhuang village and the downtown area of Wushan county from at least four days to within a day. It enables more villagers to venture out and find work, and the village prospered over the years by planting oranges and hosting tourists. The per capita disposable income of the villagers topped 13,000 yuan in 2020, more than 40 times that before the construction of the road, according to local authorities.