Road to a better life
Though the road was open, most of the villagers still lived in poverty. For Mao, building the road was only the first step, and finding a way to help villagers shake off poverty was next.
He led villagers to plant lacquer trees, but they withered due to the unfavorable climate. Mao also tried raising goats, but that attempt failed, too.
Mao said he was thankful that his fellow villagers did not blame him for his failures. "We overcame the difficulties in building a road on the cliff. Now what's the big deal?" they told him.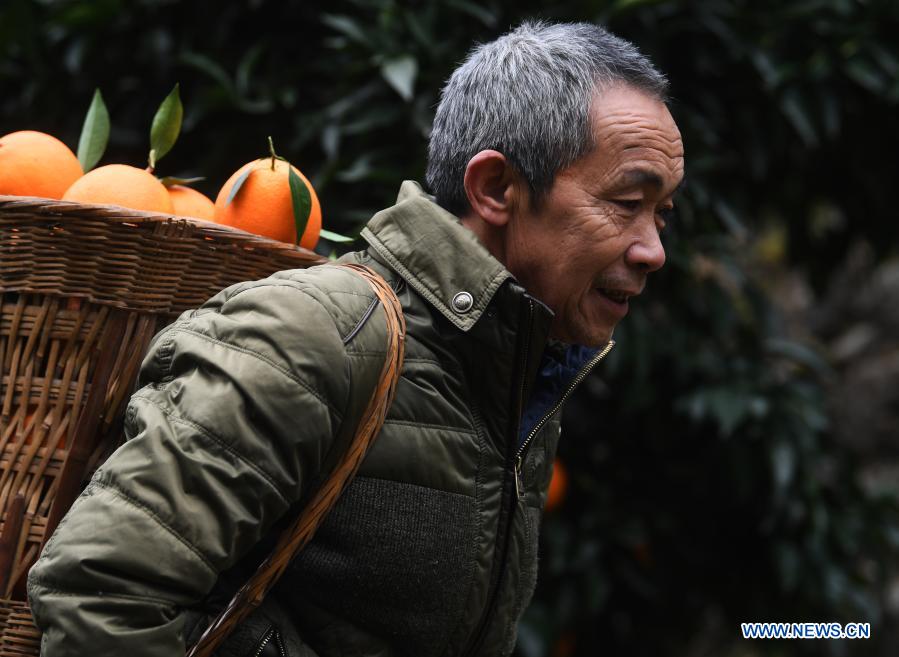 With the villagers' support, Mao decided to try orange trees. At first, the oranges over fields covering an area of over 33 hectares were mostly destroyed by pests, but still, he did not lose faith.
Agricultural experts were brought to the village to teach people how to grow fruit. They suggested the locals plant oranges, peaches and watermelons. In 2019, the orange output reached nearly 40 metric tons. At present, the orange orchard already covers a total area of over 43 hectares, and Mao said he expected the annual sales of the oranges would reach 900,000 yuan, the watermelons approximately 100,000 yuan, and the peaches 100,000-200,000 yuan by the end of 2020.
The whole village has shaken off poverty in 2015. By the end of 2019, a total of 269 people from 64 households had been lifted out of poverty. The poverty headcount ratio has been reduced to 0.29% and the per capita disposable income has reached 12,000 yuan on average.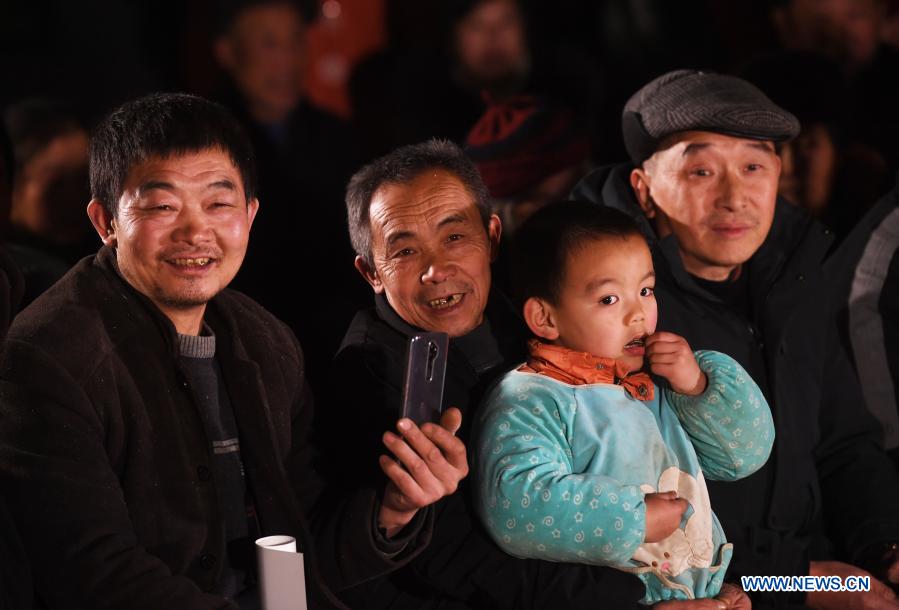 Mao now has a bigger dream than an easy access of the village to the outside world. He hopes that more people will come and take tours in Xiazhuang village. In order to develop rural tourism, a total of 19 houses in the village have been turned into homestays.
"In a couple of years, with the development of tourism, we will see our income double," Mao said with confidence.