Road on cliff
Mao recalled the days during which they built the "sky road" along the cliff that for generations had cut off the village from the outside world. It had required much determination to overcome many obstacles.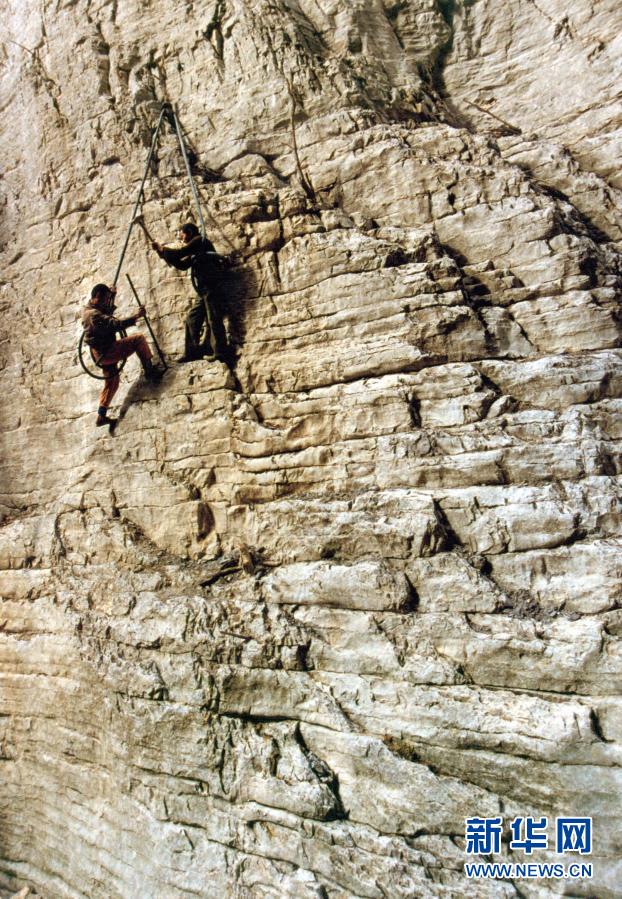 Mao said he had to raise funds for the road at first. He borrowed 20,000 yuan on his own, and other villagers came up with another 4,000 yuan. In 1997, Mao led more than 100 villagers to begin building the road.
However, the construction work was way more difficult than they had imagined. Without machines, the workers had to choose a primitive method. They tied ropes around their waists and dangled from the cliff, using hammers and drills to clear obstacles. Although aware of the risks, the workers rose to challenges with their determination and their expectation for a better life.
None of the challenges had shaken Mao's resolve, until falling rocks hit two workers in two consecutive months, and sent them tumbling into the valley.
"One of the young men had found work in the neighboring province, but volunteered to return to the village of his birth to build the road," Mao said, saddened by the memory.
At Huang Huiyuan's funeral, Mao asked the villagers whether they should continue. Huang's 72-year-old father stood up and encouraged his fellow villagers. "We've already done half of the job, and hundreds of people are still stuck in this place," he said. "Despite my son's death, I hope we can continue with the construction, so that our future generations can live a better life."
Touched by his words, Mao and other villagers carried on.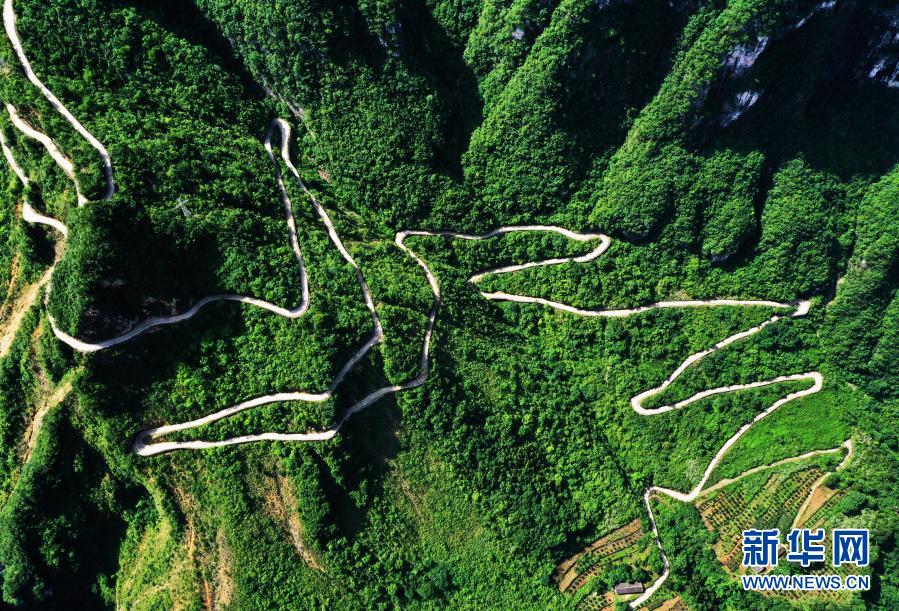 To speed up the construction, the workers brought tools and food up the mountains. They lived in caves and tied ropes to trees and around their waists to avoid falling off the cliff while sleeping. Mao himself worked and lived among the mountains for three months without going home.
After seven years of arduous efforts, people in Xiazhuang village finally built the road linking the outside world. It is more than a road; it is a pathway to prosperity.