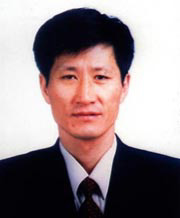 The Ministry of Public Security has issued a warrant for a most-wanted government official who is accused of gambling away more than 3 million yuan (US$365,854) in public money at a foreign casino.
Cai Haowen, a former transport official in Yanbian City, Northeast China's Jilin Province, fled abroad Nov. 19 last year after allegedly losing 3.51 million yuan in public money at the Emperor Casino in the Democratic People's Republic of Korea.
Cai, born Jan. 16, 1962, went to the DPRK 27 times last year.
Cai is 1.7 meters tall, medium build, with a long face and a northeastern dialect accent.
His ID card number is 222426196201161114, and passport number is G1105232.
Police are offering a reward of 50,000 yuan for information leading to Cai's arrest. Anyone protecting Cai will face criminal charges.
(Shenzhen Daily February 4, 2005)