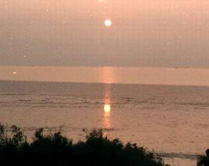 The Yantai-Dalian Railway Ferry Project across the Bohai Bay started construction in the coastal city over the weekend.
The Yantai section of the project includes the 12-kilometre railway route and a railway ferry dock. Early building work will involve a total of 56 hectares of land and 50 hectares of sea bed.
Zhongtie Bohai Railway Ferry Co is in charge of the construction and management of the project. It will draw on funds from the Ministry of Railway, Shandong Province in East China, Dalian City of Liaoning Province in Northeast China and China Railway Civil Engineering Co, according to sources with the Yantai Transportation Committee.
Total investment in the project is 2.35 billion yuan (US$284 million). The railway is expected to start operation in June 2006.
The project is the latest in a series of new cross-sea transport routes in China. Yuehai Railway Ferry launched its service in January, linking South China's Guangdong and Hainan provinces.
The Yantai-Dalian line will start from Yangtouwa in Lushun District in Dalian and end in Situdi in Yantai.
The line connects the southern tip of the Liaodong Peninsula and the northern end of the Jiaodong Peninsula across the Bohai Bay, covering 79.4 nautical miles (147 kilometres) as the crow flies.
Experts say the ferry route will become a key link between Northeast China and the booming Yangtze River delta region in the south.
It is about 400 to 1,000 kilometres shorter than the existing railway route, which makes a circuitous loop through Beijing or Tianjin.
(China Daily November 18, 2003)