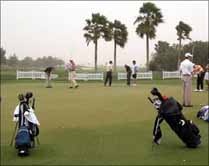 China's middle class covered 19 percent of the total population by 2003, up 1 percentage points every year since 1999, according to a report released by the Chinese Academy of Social Sciences (CASS).
According to CASS's standard, families with assets valued from 150,000 to 300,000 yuan (US$18,072 to 36,144) can be classified as middle class.
About 49 percent of households in the urban areas meet the middle class standard, but considering the large amount of families with lower incomes in the rural areas, the report reached the result that the middle class covers 19 percent of the total population.
Thanks to favorable policies, the number of China's middle class has increased rapidly and will be accelerated in the future, the report shows.
Based on the figures of 15 percent in 1999 and 19 percent in 2003, the percentage of middle class people in China is expected to reach 40 percent in 2020 under current economic growth condition.
(Xinhua News Agency March 29, 2004)