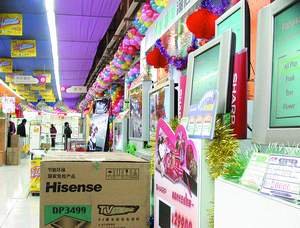 An official with the Ministry of Commerce said Monday that trade disputes involving China will continue to increase.
Wang Shichun said China's robust export triggered more countries to use anti-dumping measures as a major means of trade relief -- limiting Chinese manufactured products in their market.
Since 1979, 34 countries and regions have refused more than 4,000 Chinese products in 673 anti-dumping and anti-subsidizing cases, causing economic loss of US$19.1 billion, Wang, director of the Bureau of Fair Trade for Import and Export under the Ministry of Commerce, said in a keynote speech on a trade relief forum held Monday.
The United States, the European Union, India, Argentina, Turkey, Australia, South Africa, Mexico, Canada and Brazil are the top 10 countries or regions which frequently use trade relief means to turn down Chinese products, Wang said.
Wang said the government will try its best to resolve dumping disputes, but Chinese companies should be more self-disciplined and enhance their ability to respond to anti-dumping charges.
(Xinhua News Agency November 23, 2004)