On March 18, a China.org.cn staff reporter interviewed Zeng Jianhua, director of Asian, African and Latin American Affairs at the Chinese People's Institute of Foreign Affairs (CPIFA) on the role of non-governmental exchange, culture and media in deepening mutual understanding; how to deal with trade frictions; and how to enhance bilateral ties between China and India.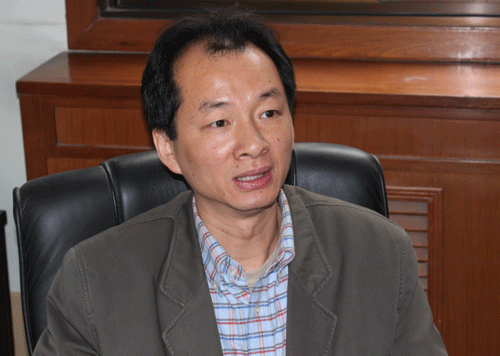 Director Zeng Jianhua
China.org.cn: China and India established diplomatic ties 60 years ago. But in recent years, people-to-people exchanges have not been as active as official ones. As a non-governmental organization, what does CPIFA do to promote communication in this sector?
Zeng Jianhua: The overall development of bilateral ties is good. Official exchanges have been boosted in recent year. The two countries established a strategic partnership on cooperation in 2005 during Premier Wen Jiabao's state visit to India. Both sides framed 10 strategies for joint development during President Hu Jintao's visit in 2006. And in 2008, a "Shared Vision for the 21st Century" was signed during Indian Prime Minister Manmohan Singh's visit to China. These documents promoted bilateral ties to a new high.
But the non-governmental sector is not as flourishing as governmental exchange. Although the total population of China and India is 2.5 billion, last year's individual exchanges were only 530,000. The figure is much less than that between China and South Korea, which is 6 million. And diplomatic ties between China and South Korea were established just 18 years ago.
Not enough non-governmental exchange has directly led to misunderstanding and estrangement between the two peoples. As the first non-governmental association dedicated to people-to-people diplomacy, CPIFA has done a lot of work to promote the exchange. We have invited former Indian President K. R. Narayanan to visit China. And CPIFA President Yang Wenchang will visit India at the end of this year to attend the Beijing-Delhi Forum. The institute also plans to invite Indian think tanks such as Indian Council of World Affairs (ICWA) and specialists on China to visit China in the second half of this year.