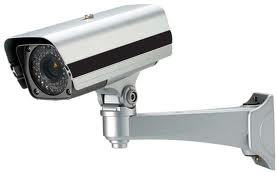 The growing 'surveillance culture' created by closed circuit television (CCTV) cameras, viewed as an essential tool in the global battle against crime and television, raises important questions of concern to all.
Firstly, there is the issue of whether the technology is really effective in dealing with crime, thus justifying a certain level of intrusion into our private lives; second, is the obvious growing abuse through camera footage that ends up, illegally, on the Internet and TV.
Britain, undoubtedly, has become a 'surveillance society' where every public action is monitored repeatedly. The country now has 4.2 million CCTV cameras, about one for every 14 people, and someone spending the day moving around any city or town can appear on a TV screen at least 300 times, which seems excessive and unnecessary.
Even the Information Commissioners Office, an independent body promoting access to official data but also trying to protect personal details, is concerned.
At the recent 28th International Data Protection and Privacy Commissioners' Conference in London, hosted by the Office, a group of academics called the 'Surveillance Studies Network' presented a report highlighting how much round-the clock intrusion now occurs.
This goes far beyond cameras and includes US security agencies monitoring telecommunications traffic passing through Britain, computer key stroke information used to gauge work rates and space-based GPS information systems tracking movements of company vehicles.
The United States seems no better. The American Civil Liberties Union says operation of government-financed surveillance cameras is running out of control, but the benefits are questionable.
A University of California, Los Angeles (UCLA) study, for example, concluded there was "no evidence" they curtailed violent crime. "Violent incidents do not decline in areas near the cameras relative to areas further away."
Many critics suggest the presence of so many cameras can actually create a false sense of security, promoting the "illusion" that the authorities really are doing something about public security when they are not.
Certainly, it's not much comfort to me if I am badly beaten by a mugger and lose my wallet to think that, perhaps, later perusal of a CCTV film will bring the robber to justice. Anyway, even teenage (or pre-teen) thugs now know enough to cover their faces before launching an attack.
The recent British riots showed how an overstretched police force couldn't prevent mass looting, although there was some success in capturing criminals by showing CCTV footage for the public to identify the wrongdoers and help put them in prison.
Such successes have to be set against the miles of film that show ordinary people going about their lawful business. Do we really want a society where an innocent individual can't walk down the street without being considered a potential criminal?"
Another concern is whether the information obtained by State monitoring is fully protected. One has only to look at video-sharing websites, as well as reality TV shows, to see that this is far from the case.
A recent incident in Australia illustrates this vividly. British backpacker Catherine Howard, 19, was playing a "truth or dare" card game with a group of friends on August 5 when she took up a challenge to strip off in the street in inner-city Cairns, Queensland, at about 2.30am.
Totally nude, she then performed a one-minute 'pole dance', not realizing she was being filmed by cameras set up to check complaints from neighbors about late night noise from the hostel where she was staying.
Shortly afterwards, the images were broadcast on Australian and international television and then posted on the Internet where they were seen by her "disgusted" and "ashamed" parents in northern England.
Howard insists this was an invasion of her privacy, but a police spokesperson argued that she "negated all rights to privacy when she took her clothes off and put on a show in the middle of the street."
There's some justification in that, but, whatever the rights and wrongs, the Queensland Government's Privacy Commission plans a study to meet public concerns about "significant" abuses of this hidden surveillance.
Officials admit they do not know how many concealed cameras and security networks are tracking the public's everyday movements. In other words, the technology is getting out of control.
Civil libertarians have welcomed the review, saying Queensland is at risk of turning into a 'Big Brother' state with loss of privacy and public freedom.
English author George Orwell, who created 'Big Brother' in his iconic novel 1984, would no doubt smile wryly at this vindication.
The author is a columnist with China.org.cn. For more information please visit: http://www.china.org.cn/opinion/geoffreymurray.htm
Opinion articles reflect the views of their authors, not necessarily those of China.org.cn.