Guidelines on boosting cultural reform in China and the 2020 targets for the country's cultural development were recently approved at the Sixth Plenary Session of the 17th Central Committee of the Communist Party of China (CPC).
But how to establish China as a soft power stronghold, as well as how to reform its cultural sectors have become hot discussion topics among scholars and officials.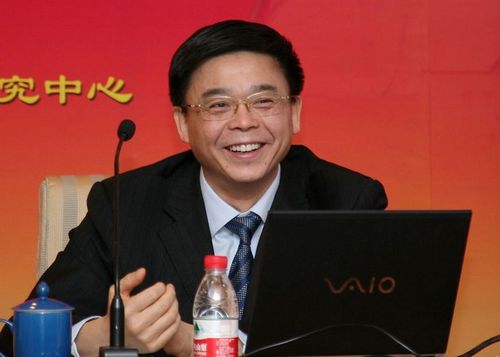 Yi Junqing, director of the Central Compilation and Translation Bureau [Photo/cass.cn] 
In an exclusive interview, Yi Junqing, director of the Central Compilation and Translation Bureau, talked with China News Week on China's cultural reform at the grassroots level.
China News Week (CNW): At this session, the CPC central committee discussed constructing a "socialist cultural power". Why is this important?
Yi Junqing: I think it's very important for us to have this target. Since the congress of the 16th Central Committee of the CPC, especially since the 17th congress, the Central Committee of CPC has issued many regulations and documents on cultural construction, development and reform. The position of cultural construction has been lifted from meeting people's needs and promoting social progress to a key part of China's comprehensive national strategy reflecting the rejuvenation of the Chinese nation.
This shift has brought the country's cultural consciousness to a new high — in that sense, cultural awareness has become a social consensus. It also has oriented the country's push to generate soft power on a global scale.
CNW: Why is cultural construction crucial to the rejuvenation of the Chinese nation?
Yi: The rejuvenation of our nation, also known as the "Chinese dream", has been part of the country's aspirations for the past few generations. However, without cultural power as a driving force, a country can not achieve true global competitiveness despite its economic and political progress.
China has become the second largest economy in the world. But its potential for soft power projection has not fully exerted. Therefore, its influence and overall competitiveness are impaired. The Sixth Plenary Session clearly points out our goals to make soft power projection the core and basis of rejuvenation.
CNW: How do you assess China's cultural construction in recent years?
Yi: There are two major areas of progress we have made since the 17th congress of the Central Committee of CPC: first is the macro-level theoretical construction. We have formed a theoretical foundation for cultural reform, based on education and publishing. The socialist value system has been broadcasted in society and has established a solid basis for upholding the orientation of cultural construction and the guidance of advanced culture. Second is the practical progress. We have created a wealth of cultural products to meet people's needs, established a public service system to protect people's rights and deepened cultural reform. Meanwhile, cultural industries have created lots of economic benefit for the country.