[By Jiao Haiyang/China.org.cn]
China on Friday urged Japan to make practical effort to improve deadlocked China-Japan ties, as Japan's new ambassador to China, Masato Kitera, said he attached importance to bilateral ties in an interview with Japanese media.
Chinese Foreign Ministry spokesman Hong Lei said at a daily news briefing on Friday that it is in the interests of both countries and their people to develop healthy China-Japan ties, and Japan should demonstrate sincerity and make serious efforts to solve current disputes.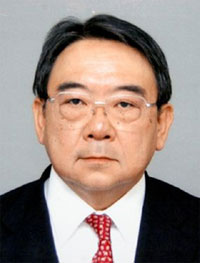 Masato Kitera,Japanese ambassador to China
Hong's remarks came after Masato Kitera, who will be posted in China on Dec 25, told Kyodo News his opinions on current bilateral ties in an exclusive interview on Thursday.
It would be beneficial to the interests of both peoples to look at the big picture on bilateral relations and try to improve China-Japan ties, Kitera was quoted by Kyodo as saying, adding that he will hold talks with Chinese people from all walks of life after he arrives in China.
Analysts applauded Kitera's expectation that he will improve frayed bilateral ties, but they said that what he actually does is more important than what he says now.
Kitera's remarks must reflect the Japanese government's attitude toward China, especially the attitude of whoever is going to win the election on Dec 16, said Wang Ping, a researcher of Japanese studies at the Chinese Academy of Social Sciences.
"Before Kitera arrives in China, he is supposed to have communications with both current ruling and opposition parties," she said, adding that whoever wins will try to improve Sino-Japanese ties.
Some people in Japan, especially those from the economic sector, are unhappy with the setbacks in China-Japan ties and want an improvement in bilateral relations to avoid further losses, said Feng Wei, a professor of Japanese studies at Fudan University in Shanghai.
Compared with Kitera's remarks, the Japanese government's China policy counts more in terms of improving bilateral relations, Wang said.
China-Japan ties worsened after the Japanese government illegally "purchased" China's Diaoyu Islands, a move that triggered a series of protests and countermeasures from the Chinese side.
At the end of the 1894-95 Sino-Japanese War, Japan stole the Diaoyu Islands, which have belonged to China for centuries. Key legal documents during and after World War II, including the Cairo Declaration, returned the islands to China.
In the interview with Kyodo, the ambassador emphasized several times his personal connections with China, saying that one character of his name originated from Wuchang, a district in Hubei province's Wuhan city, although he admitted that his "understanding of China is limited".
Wang, the Japanese studies researcher, said the ambassador is trying to get close to Chinese people before he arrives in the country so that he can do a better job.
"The Japanese public should not be influenced by extreme nationalism ― that is important," the ambassador said, warning people not to make unverified assumptions about Chinese military power.
Such gestures show Kitera's goodwill to the Chinese public and his attempts to reduce their hostility against Japan before his arrival, Huang said.
Kitera, 60, served as Japan's assistant chief Cabinet secretary since 2011 until he was appointed the country's new ambassador to China on Nov 22.
When Kitera takes office in a little more than two weeks, the months-long wait for a successor to Uichiro Niwa will end. Tokyo was not satisfied with Niwa for straying from Tokyo's hard-line stance on the Diaoyu Islands in a June interview with the Financial Times.
The new ambassador is not one of the politicians from the Japanese Foreign Ministry who knows China well, Wang said. He will focus on implementing the new government's China policy after the election next week, she added.
Japan's political parties will try to make full use of the final days to win the election following the earthquake on Friday. But the quake will have a limited effect on the election, Wang said.