Editor's note: As Chinese businesses venture abroad, a daunting issue has presented itself: managing cultural differences. How does a successful global manager bridge different cultures and become a local leader? Shanghai Daily reporter Ni Tao interviewed Mansour Javidan, director of Najafi Global Mindset Institute at the Thunderbird School of Global Management in Glendale, Arizona. The interview was last Friday at Fudan University. The following is the edited version of the interview.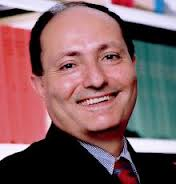 Mansour Javidan
Q: What is the most important attribute of cross-cultural leadership?
A: I will start with explaining what it means to work in an intercultural environment. Think about your elementary school teacher, textbooks. Did they teach you to live and work with people from outside of China?
In almost all cases, I asked managers that question and with very few exceptions, almost everybody says I learn how to live and work with people in my country, like me. That is our comfort zone.
Now in a cross-cultural situation, what do we do? One element of global mindset is what we call cosmopolitan outlook. Cosmopolitan outlook means how much you know about cultures, political systems, governments, and economic systems of other countries.
Q: Why does global mindset matter?
A: In the next 20 years, my prediction is that we will see a lot of Chinese companies go outside of China. So why it matters is because companies are going beyond borders.
Global mindset is the combination of nine different attributes. And these nine attributes we categorize into three dimensions. We call them capitals. Global psychological capital, intellectual capital and social capital.
Intellectual capital is very much your knowledge of your industry, how your industry, your competitors, your customers work in different countries.
Psychological capital is all about emotions. For example, passion for diversity; are you interested to learn about the French, the Chinese, the Americans?
You may be very knowledgeable about other parts of the world, but if you are not interested, you are not going to dedicate any energy to it.
Social capital is about how you build relationships with people from other parts of the world. One part of it is what we call intercultural empathy. Very simply put, if you are a Chinese manager, how easy is it for you to put yourself in the shoes of an American manager?
Q: Which of the three dimensions is most challenging?
A: Every manager and company has asked me the same question. Here's the way I answer them. Of the three capitals, the easiest part to develop is intellectual capital, because it's cognitive. The toughest part is psychological capital, because it has a lot to do with our personalities and childhood experiences.
So what happens to a child up to the age of 17 or 18 has a lot to do with that child's personality at age 4. If someone has very low passion for diversity, or has no interest in quest for adventure, those things are much harder to change. You cannot teach any passion for diversity.
When I work with companies, the suggestion I give them is this: if you have a number of candidates for a global position, of course, technical requirements, expertise, successful track record, all of them are critical. But in addition to that, you need to pay attention. Does this person have psychological capital? Because if this person is very low on psychological capital, it's risky. There are red flags.
Q: Does the global mindset apply to business only or is it universally applicable, regardless of the sector?
A: Either in 2010 or 2011, I was in Pudong. I gave a talk to 200 senior officials of the Communist Party of China at the Center for Executive Leadership of China, the Communist Party's training school. The person in charge told me that the former Chinese president, Hu Jintao, had decreed that global perspective is now a requirement for Chinese Communist Party officials. And that's why they invited me.
The issue of global mindset is important for governments, for non-profits, for corporations. I work with the United Nations, because they want to help people from different cultures work together instead of fighting. So global mindset applies to any situation where you have to deal with people from other parts of the world.