U.S. President Donald Trump is living amid a hangover of the Cold War days. At least his new national security strategy gives this impression. He is trying to invent threats where there are none and magnifying those that are actually minor.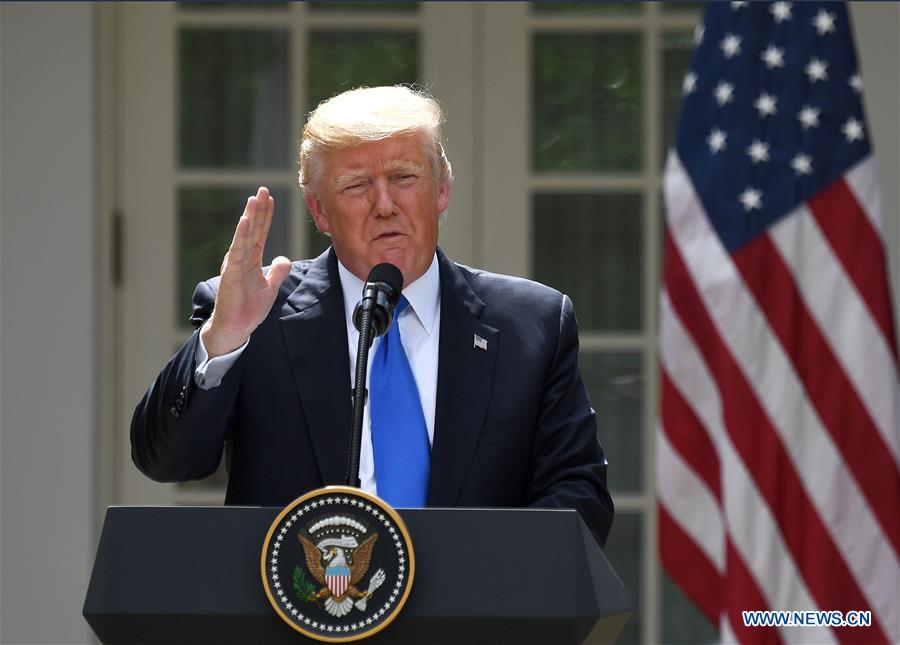 In his trademark campaign-style speech he unveiled the blueprint of his strategy, briefly mapping out its four grand pillars. Analysis shows they are all closely linked, being one and same in nature and purpose.
Trump said that the strategy advances four vital interests. The first is to protect American people, the homeland and great American way of life. This can be done by securing borders. He has already imposed a travel ban on six predominantly Muslim countries and is also still clinging to the idea of building a wall on the Mexican border.
The second involves economy security. Trump is seeking to revitalize the economy, so far without any major success, rightly arguing that national security is directly linked with the economic prosperity.
The third pillar is his idea that peace can be maintained through power. Trump insists "weakness is the surest way to conflict," thus maintaining that real power flows from the barrel of a gun and that weakness encourages aggression by the powerful nations.
The fourth prong of his policy is to advance American influence in the world, which he argues is possible by way of building wealth and power at home. Thus, the core of policy rests on economic and military power, and Trump is trying to strengthen this foundation. Hence, there is nothing new.
While the American leader has provided glimpse of national power and how it can be materialized, he has also highlighted some of the threats. He talked about China and Russia as major threats, while extremist forces and countries like North Korea and Iran are other potential sources of rivalry. The threat of Islamic militancy is also highlighted.
However, there are inherent contradictions in the policy, and most are quite startling. For example, Trump had previously shown great keenness to hug Russian leader Vladimir Putin, refusing to talk about any threat emanating from Moscow. Suddenly, in national strategic policy he sees Russia as a threat.
The same ambiguity is shown towards China, which only recently showed elaborate courtesy to welcome Trump when he landed on his first official trip. Before that, he received President Xi Jinping at his Mar-a-Lago resort in Florida and expressed a lot of warmth to promote ties with Beijing. Now, suddenly he reverted to presidential election campaign mode, branding China as rival equal with Russia.
Already Trump has created a mess in the foreign policy arena by declaring Jerusalem as capital of Israel and promising to shift his embassy from Tel Aviv to the holy city. By doing so, he has left no opening for an American role to arrange peace talks as a neutral empire. The Jerusalem policy is a double standard that can be traced to the national security strategy.
His new policy shows that America is in search of adversaries where there are none openly challenging its power and hegemonic polices. Both China and Russia have their priorities. They would never like to run into trouble with the U.S. China, in particular, is all focused on its economic rise.
Trump is not doing any service to his country and the world by pushing for unilateralism. He wants to put America at the top of the pile by sidelining others. It can be a noble cause if other nations are not wronged in the process. However, the message is being pitched to a home audience, and, in the process, Trump is loosening America's grip on the circumstances and increasing the risk of confrontation.
Every nation has a right to make progress and build national power by all available means and sources. But the method should be based on certain principles. Trump should have learnt from Xi Jinping who is trying to come up with new ideas for cooperative partnerships.
Sajjad Malik is a columnist with China.org.cn. For more information please visit:
http://www.china.org.cn/opinion/SajjadMalik.htm
Opinion articles reflect the views of their authors, not necessarily those of China.org.cn.