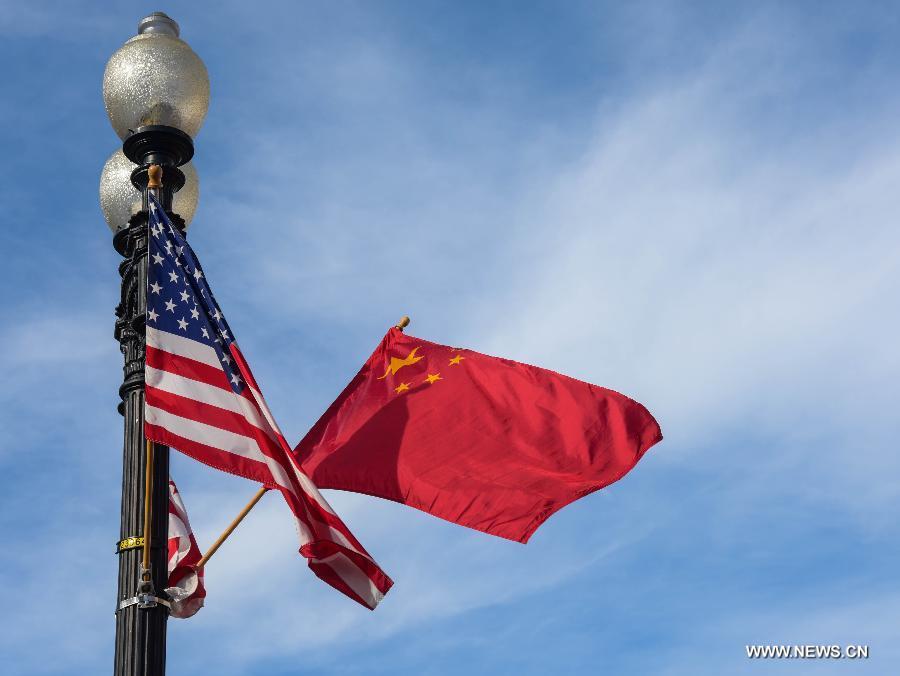 Two months after U.S. President Donald Trump announced the introduction of tariffs on imports of steel and aluminum, fears over an outbreak of a trade war have been multiplied. Theoretically, newly-launched protectionist measures would hit several countries, yet many have been exempted, at least temporarily. They include Canada, Mexico and the European Union which have until the end of May to come to a potential agreement with the U.S. They can perhaps follow the path of Argentina, Australia, Brazil and South Korea.
China, Japan and Russia are the countries targeted the most by the U.S. administration. The case of China deserves special attention as Washington is moving beyond Section 232 of the 1962 Trade Expansion Act. In particular, it is taking action against it on the basis of Section 301 of the 1974 Trade Act to respond to allegedly"unfair, unreasonable, or discriminatory trade practices." Subsequently, U.S. Trade Representative Ambassador Robert Lighthizer has been directed to challenge China's technology licensing programs at the WTO.
For its part China is firmly responding to the protectionist measures. Concerning Section 232 it has announced retaliatory tariffs to the value of approximately US$2 billion targeting U.S. agriculture. Affected items are pork and pork products, horticultural products, wine, ginseng, and denatured ethanol. Also, with reference to section 301 Beijing has announced a proposal to levy retaliatory tariffs of 25 percent impacting approximately US$16.5 billion in Chinese imports of agricultural and food products from the U.S. Affected items are soybeans, corn and corn products, wheat, sorghum, cotton, beef and beef products, cranberries, orange juice, and tobacco and tobacco products.
In conjunction to the tariffs, China has filed for consultations under the World Trade Organization (WTO) dispute settlement framework regarding both Sections 232 and 301. Consultations give the parties an opportunity to discuss the matter and to find a satisfactory solution without proceeding further with litigation. But after 60 days, if consultations have failed to resolve the dispute, the complainant may request adjudication by a panel.
Overall, China believes that unilateral actions only undermine world trade, especially since the WTO has been established. In a recent statement delivered at the WTO, Chinese diplomat, Yu Benlin, called upon participants to stand up firmly against the unilateralism and protectionism manifested in the recent actions taken by the U.S., to prevent what happened in the past from repeating itself in the future.
Donald Trump remains unpredictable and it is difficult to successfully decode his messages. While he sometimes appears tough, there are cases where his tone is more conciliatory. For instance, in one of his tweets after the initial serious disagreement between Washington and Beijing, he said: "President Xi and I will always be friends, no matter what happens with our dispute on trade." Under these unclear circumstances, a high-level U.S. delegation is visiting China for trade talks. Secretary of the Treasury Steven Mnuchin, Secretary of Commerce Wilbur Ross, Trump's Counsellor Peter Navarro, and Trade Representative Robert Lighthizer will be among its members.
In another tweet President Trump sees a "Great Potential for the U.S." in reducing his country's trade deficit with China. However, The Wall Street Journal argues that the chance of a quick resolution of tensions are slim. While the issue remains complicated, it is certainly positive that the U.S. is counting on holding dialogue rounds with China. This is placed in China's interest as President Xi Jinping recently clarified in his speech in the Boao Forum.
China should not be expected to be an easy negotiator as other countries have done after March. Although it seeks to avoid a trade war and is prepared to import more U.S. goods and further open up giving additional opportunities to U.S. companies, it knows well how to defend itself and put pressure on the other side to reconsider the long-term impact of its punitive practices.
A Brooking study suggests, for example, that "the Chinese have done their homework about the geography of both the U.S. production system and its divided politics." In other words, they have managed to involve local and regional economies and jobs in their response, paving arguably the way for a pushback to Trump by both Republicans and Democrats in Congress.
But for now, it's time to give dialogue a chance.
George N. Tzogopoulos is a columnist with China.org.cn. For more information please visit:
http://www.china.org.cn/opinion/GeorgeNTzogopoulos.htm
Opinion articles reflect the views of their authors, not necessarily those of China.org.cn.