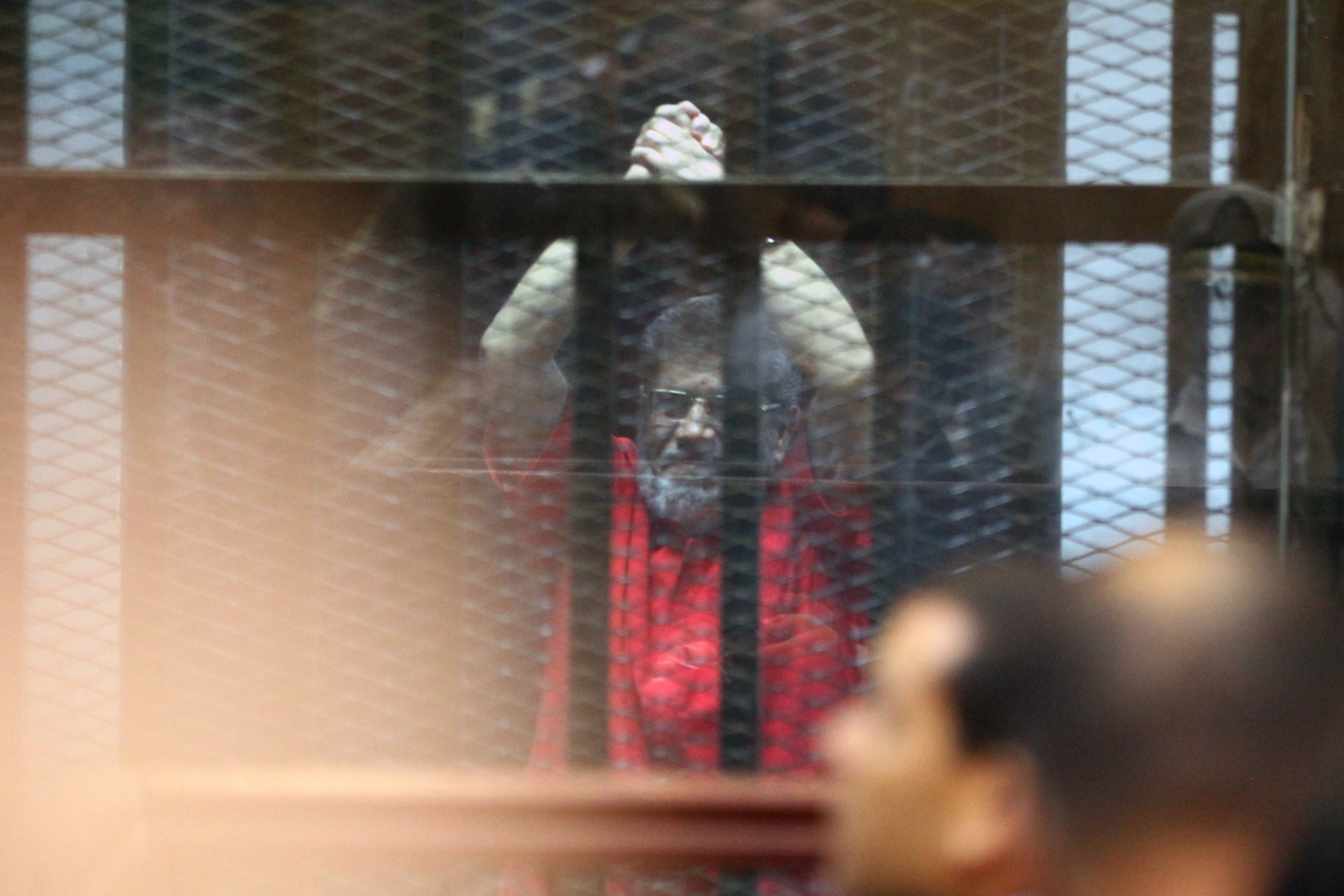 The sudden demise of Egypt's first democratically elected president, Mohamed Morsi, ended his political travails and tribulations. He collapsed during a court hearing on June 17 and never recovered.
Morsi was elected in 2012 as president after the then incumbent Hosni Mubarak was swept away by the powerful currents of the famous Arab Spring that rocked many thrones and palaces. Morsi was then backed by traditional Islamic forces that had become stronger due to the prevailing unrest.
But his tenure was short and after a year in power, the country faced a fresh round of political crisis. This ultimately brought him down in 2013 and led to the installation of the current government, which has the military at its center.
Morsi was not just removed from office but was also implicated in several cases – one based on allegations that he had helped some Islamists escape jail. He was later given the death sentence in 2015 for his alleged role in the massive jailbreak of 2011.
Though the death sentence was overturned, Morsi was not allowed to move out of jail. His end came when he died defending himself against the many charges he faced in the courts.
Morsi had close ties with the Muslim Brotherhood and became its spokesman in 2010. The group then supported him in the election. After his removal in 2013, the Brotherhood was declared a terrorist organization by the Egyptian government.
The circumstances surrounding his death and burial sparked tensions in the country but no major disturbance erupted. One of the reasons for the lack of a strong reaction by his supporters could be the government's tight control over law and order.
But regional leaders such as those from Turkey as well as international bodies including the UN High Commissioner for Human Rights, expressed serious concerns during his death and even demanded an independent probe.
The Egyptian government had rejected such calls to investigate the death of Morsi by saying that it was a deliberate attempt to politicize his natural death.
Morsi was a divisive figure even when he was serving as president of the country. Egypt needed to heal after Mubarak's near three decades of rule but Morsi, its first democratically elected president since Mubarak, failed to provide the healing touch it badly needed.
His efforts to change the constitution also backfired as he was accused of trying to concentrate power in his hands and empowering the supporters of the Muslim Brotherhood.
This clearly shows the basic problem with governments of right-wing religious parties and their leaders – a failure to understand that their support base expects immediate changes in their socio-economic conditions and not simply old sloganeering.
Usually such parties lack a coherent and comprehensive program of reforms that can make visible and rapid changes in the lives of ordinary people and vulnerable groups. They also fail to address the people's political disenchantment and over time, exhaust their political goodwill.
Morsi and his government were no exceptions, and he failed to make good of his rare opportunity. In his defense, he only had one year to rule, which in itself was mired with political challenges. At the end of the day, Morsi was under intense pressure to deliver in the face of insurmountable conditions.
Morsi also failed to correctly gauge and time the simmering unrest and take the steps required to ward off a counter-coup. Those planning his downfall were more adept and made all the right moves to achieve their objectives.
His death will sharpen the fault-lines within Egyptian society and the wider Middle East region. Just as he was a leader who failed to deliver despite having an opportunity, there are others who will try to make him a hero who died an unjust death.
In the short term, there is little chance that his followers can pose any kind of threat to the current government, which is strong enough to deal with any kind of situation. However, his death generated sympathy among his supporters that could lead to temporary instability in Egypt.
Sajjad Malik is a columnist with China.org.cn. For more information please visit:
http://www.china.org.cn/opinion/SajjadMalik.htm
Opinion articles reflect the views of their authors, not necessarily those of China.org.cn.
If you would like to contribute, please contact us at opinion@china.org.cn.