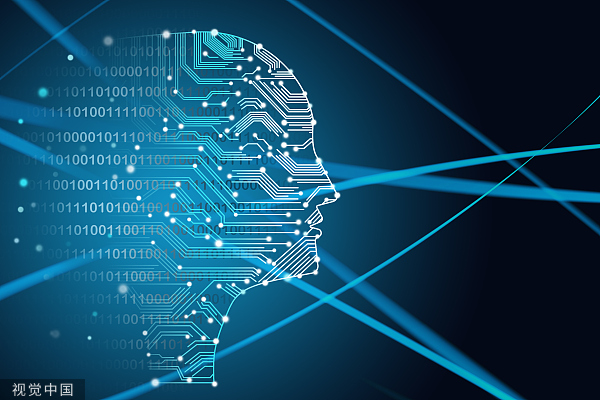 James Dean is coming back to Hollywood to act in a new film 64 years after his death; British Tory Prime Minister Boris Johnson endorsed Jeremy Corbyn in the December 12 general election and Corbyn endorsed Johnson.

It's all fake, of course. The rebirth of James Dean will come in the film "Finding Jack," which will create "full body" computer-generated imagery (CGI) of the rebel star acting out a role as an American soldier in the Vietnam War. The videos of Johnson and Corbyn were fabricated by Future Advocacy to illustrate the potential dangers of deep fakery.
All of that is made possible by advancements in computer technology and deep learning. With the help of computers, graphics editors can now splice faces onto other people's bodies and produce convincing videos. First used by Reddit misogynists to put female celebrity faces on the bodies of porn actresses, the potential for using deepfakes to create fake news propaganda was quickly realized.
In a recent interview, Charles Seife, a professor of journalism at New York University, said: "I think it could get significantly worse. If you look at election interference, say, you no longer have to hack emails to smear somebody. If you can engineer a tape at the right time, you can sway a presidency."
This kind of CGI production creates a different kind of question in the realm of entertainment. Hollywood has been creating fake visual effects to tell fictional stories for years. However, many actors and critics were outraged to learn that such a legendary deceased actor would be reproduced on the screen.
Elijah Wood, who played Frodo Baggins in "Lord of the Rings," and Chris Evans, who played "Captain America," both criticized the decision on Twitter, with Evans calling it "shameful." Robin Williams' daughter said: "We should let the great performers of the past rest."
In fact, Dean's family, who controls the rights to his image, agreed to allow the filmmakers to use him. However, Elvis Presley's estate denied an earlier request.
I think Dean's family was right. It is not disrespectful for a studio to cast a deceased actor in a new film. In fact, it shows how beloved the actor was that the producers think audiences still want to see him grace the silver screen six-and-a-half decades after his shock early death in a road accident.
Actors exist to entertain audiences. Not only by their acting, actors also entertain by creating their own brands and images. Apart from the characters he played, James Dean was himself a character. He was the original disillusioned rebel who launched a new era and became an archetype in popular culture. Would there be "Apocalypse Now" and "Rambo" without Dean?
The filmmakers will still have to use an actor as a canvas to impose Dean's image, and they will need a voice actor. Those actors, then, will be acting on a meta level: playing the role of James Dean playing the role of a soldier. Which is to say that Dean is quite unique. Even when he played a role, he played it as only as he could.
Whether or not his avatar can perform such a double role, we will have to wait and see. One hopes, for the sake of self-governance, that avatars are not so successful at playing the role of politicians.
Mitchell Blatt is a columnist with China.org.cn. For more information please visit:
http://www.china.org.cn/opinion/MitchellBlatt.htm
Opinion articles reflect the views of their authors, not necessarily those of China.org.cn.
If you would like to contribute, please contact us at opinion@china.org.cn.