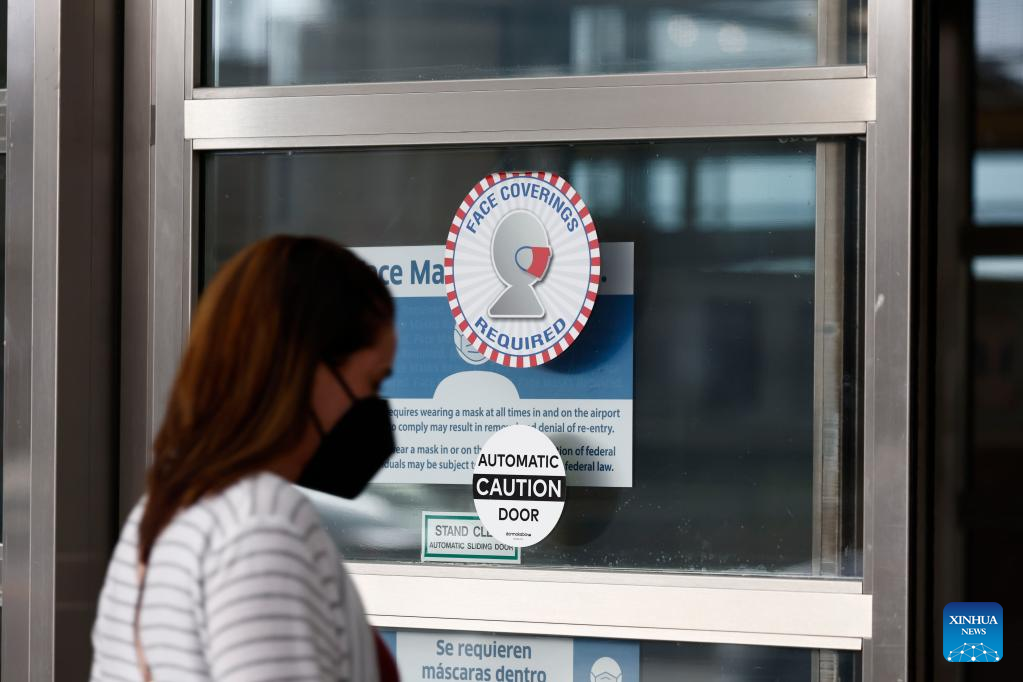 On April 18, a single U.S. district judge ruled that the American government does not have the power to require passengers on airlines to wear masks to prevent the spread of COVID-19. Americans on flights already in the air took off their masks and cheered, exposing their neighbors to the threat of coronavirus.
This case reveals fundamental flaws with America's pandemic response and its public health legal system broadly. The fact that a large majority of Americans would so cavalierly cheer the lack of any pandemic control measures whatsoever is a worrying illustration of why the U.S. has had such a high rate of illness and death all along.
Many Americans were always unwilling to take responsibility to protect themselves or their fellow citizens. Even when masks were mandated on flights and in stores, some people refused to abide and assaulted flight attendants and store employees instead.
By now, most U.S. states have already ended all other pandemic control measures. No one is required to quarantine when sick. Some frontline workers do not even have the option to quarantine. Lacking paid sick leave, they have no means to stay home.
Indoor mask mandates were canceled months ago across the country. No U.S. state has a mask mandate in place anymore. All travelers have to do is wearing a mask for a few hours in airports and on the plane. How difficult is that?
Are airplanes that dangerous for coronavirus transmission? While they do have high-quality air filters when in flight, there have been extensively documented examples of COVID-19 transmission on flights and in airports. For one thing, the filters are only in use in-flight, but people bump up against each other when loading and unloading before and after landing.
Regardless of whether it is possible to quantify the efficacy of wearing masks on airplanes, this case also shows the limited power of the U.S. government to take necessary measures to protect public health. From the start of the pandemic, the federal government took limited measures in comparison to other countries. That is because of how the power is divided in the U.S. between 50 states and different branches of government. It is lauded as a model of freedom, but it can limit the ability for those in power to show important leadership in the face of a once-in-a-century crisis.
Now, one of the U.S. government's few anti-pandemic policies has been overturned by a single judge who is not even at the highest level of the judiciary. The federal government, by all means, should appeal the ruling to the Supreme Court, the final arbitrator of the law (as extremely politicized as the court is). But U.S. President Biden has not committed to doing so.
Biden appears to be scared of public opinion on the mask issue. As it appears, many – if not most – Americans seem to think any public health measure whatsoever is an infringement on their rights. Since they are already taking the masks off, they are not going to be willing to put them back on, and Biden fears he will be blamed if the mask ruling is overturned on appeal. He might forgo appealing it.
The U.S. is in a much better place in terms of COVID-19 risk than they were a month or two ago. Cases are down to a low level by U.S. standards. But cases are rising now with a sub-variant of Omicron spreading from east to west. In the past two weeks America's seven-day case average has risen by about 40%, and it is increasing by 60-100% in some east coast states.
Announcing "mission accomplished" prematurely has been a constant theme from the U.S., from the Iraq War all through the pandemic. When the U.S. has a government that refuses to take responsibility and a legal system that stifles public health measures, there is nowhere to turn for the people who want to remain safe in a pandemic.
Mitchell Blatt is a columnist with China.org.cn. For more information please visit:
http://www.china.org.cn/opinion/MitchellBlatt.htm
Opinion articles reflect the views of their authors, not necessarily those of China.org.cn.
If you would like to contribute, please contact us at opinion@china.org.cn.