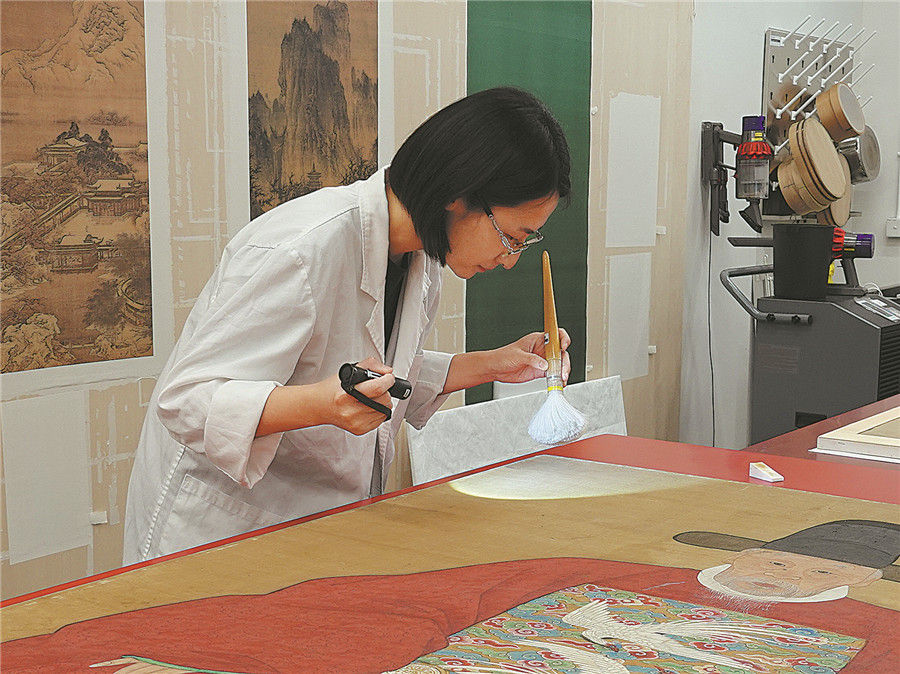 Numerous repairs
Jonathan Tse Chi-yuen began his career as a government conservator of cultural relics from museums in 1997, when Hong Kong returned to the motherland. At that time, most people were unaware of such work, he said.
Tse, now a 3D objects curator at the LCSD's Conservation Office, has repaired countless artifacts over the years, ranging from coins to a 20-meter-long railway coach and a fireboat weighing 500 metric tons that helped many stricken vessels.
In 2002, he was told his services might be needed to repair a boat, but Tse was somewhat confused, as the government's collection of relics did not include any boats.
He was assigned to work on the Alexander Grantham, Asia's largest and most advanced fireboat at that time. Built in Hong Kong in 1953, the vessel was 38.9 meters long and 15 meters high. Most of its metal components were damaged and rust had formed in numerous areas of the boat, which was taken out of service in 2002.
Never having worked on a boat, it took Tse and his colleagues nine months to repair the vessel. With the help of dockyard workers, they stripped the paint and rust on its metal parts, cleaned away salt, and carried out repainting work.
Tse, who often handled artifacts in the restoration lab, never imagined he would work on a boat. Arriving at the shipyard almost every day, he examined nearly all areas of the vessel-squatting in the cabin to remove rust, standing beneath the boat to repair the propeller, and even climbing meters-high scaffold to paint the craft.
After the restoration work, a crane was brought in from Guangzhou, capital of Guangdong province, to hoist and then lower the fireboat at Quarry Bay Park, where it was later transformed into an exhibition gallery, which has showcased Hong Kong's marine rescue history to the public since 2007.