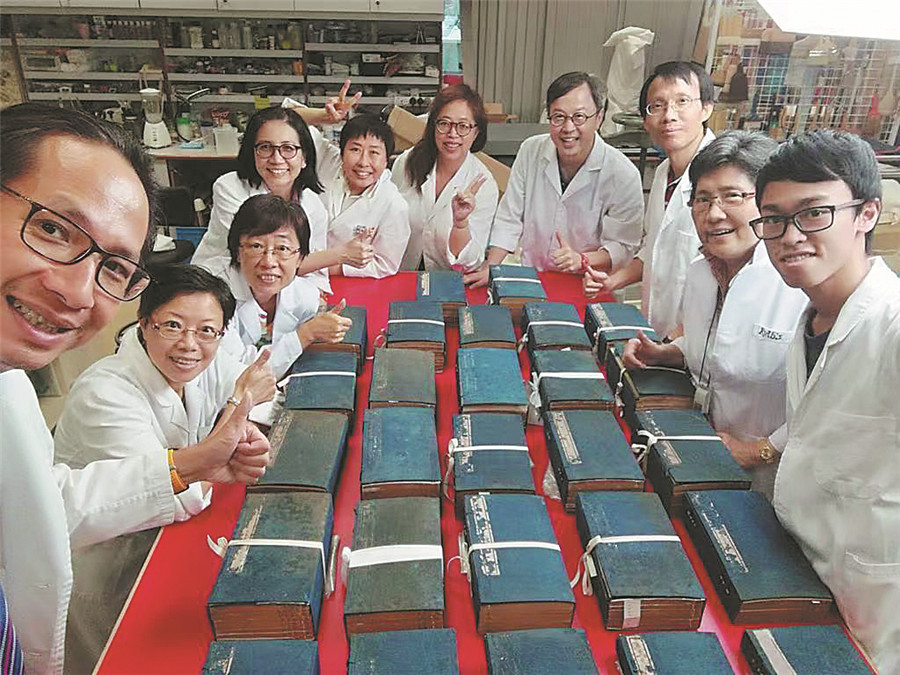 Top advice
As well as restoring local antiques, Hong Kong conservators learn such techniques from the nation's top professionals at the Palace Museum.
Martina Ho Yee-man, an assistant curator at the LCSD's Conservation Office, who is in her 30s, was the office's first conservator to get the chance to attend an exchange program at the Palace Museum in Beijing.
Ho attended the national museum for four months in 2015 to learn traditional Chinese methods to restore paintings. It was a totally new experience for Ho, who majored in materials science and engineering at college, and learned Western restoration methods at the LCSD.
She witnessed time-honored and exquisite craftsmanship from the masters. The first stage of learning centered on the preparation of Chinese-style restoration tools. Ho familiarized herself with needle corns, learned to sharpen a horse-hoof knife on a grindstone, and wrapped a bunch of palm fibers into brushes.
Until she could use these tools skilfully, she practiced on paintings that were not part of collections-learning step by step about cleaning, repairing and mounting. During her time at the museum, she took part in the complete restoration of a historical silk wall painting, under the guidance of teachers.
After returning home, Ho applied the skills she learned in Beijing to her daily work at the Hong Kong Museum of Art. As part of a cooperation memorandum, the LCSD conducted two further exchange programs with the Palace Museum, covering repairs to ancient buildings and scientific research of artifacts.