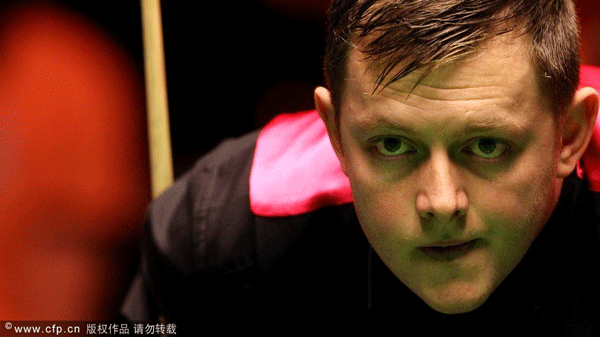 Mark Allen.
UK snooker championship finalist Mark Allen has blasted conditions at the Haikou World Open as "horrendous".
The controversial Northern Irish potter is featuring at the Haikou World Open, which takes place on the island of Hainan.
The world number 12 aired a number of outbursts on Twitter lamenting his presence in the Chinese city.
Soon after his arrival, he tweeted: "Dead cat found this morning. Any wonder this place stinks. Must be dead cats all round the town."
In another tweet, Allen wrote: "Journey a nightmare. People are ignorant. Place stinks. Arena's rubbish, tables poor, food is horrendous. Other than that I love China."
The 26-year-old's comments have been branded "extremely disappointing" by the World Professional Billiards and Snooker Association chairman Jason Ferguson.
"These comments will now be reviewed by the WPBSA disciplinary committee," Ferguson said.
Having come under fire, Allen deleted the tweet and apologised in part for his outburst.
He wrote: "As usual people jump on the hate-Allen bandwagon. Might've been a bit harsh a few hours ago in my tweet. Not all Chinese people are ignorant. I stand by everything else though.
"I did take back the ignorant part but the smell is a joke. Not telling any lies."
Allen reached the last eight of the Haikou World Open by defeating world number eight Judd Trump 5-4 after coming from three frames down.
Allen has often courted controversy, most notably when calling for World Snooker chairman Barry Hearn to resign.