A Story of Lala's Promotion (杜拉拉升职记)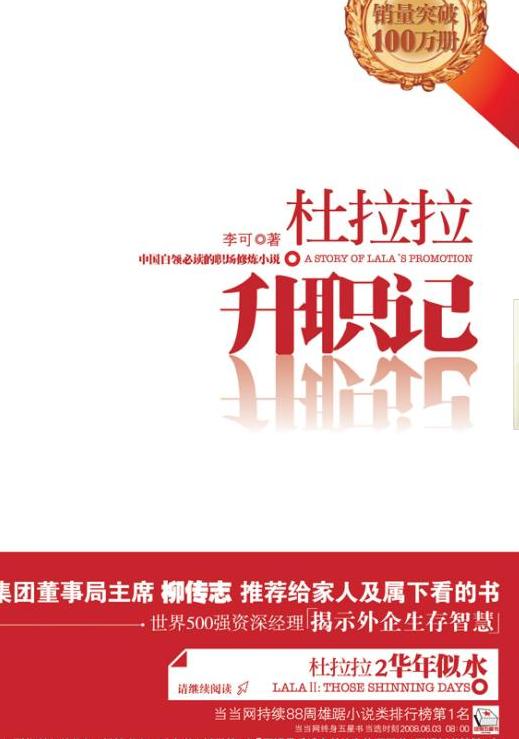 A Story of Lala's Promotion has become the bible for white collar workers trying to survive on the office battlefield while balancing career and romance.
Published in 2007, the novel tells the funny and inspiring story of Du Lala, a charming administrative assistant fresh from college who works her way up the ladder in a multinational corporation in Shanghai.
The novel has spawned a stage play, as well as film and television adaptations. Author Li Ke has penned two sequels.