Public toilets are the must-visit stops when you are travelling. A well-designed toilet can be a tourist attraction, and even a landmark of a city.
DesignCurial, a website which shares design ideas for users, has published a list of the 10 best-designed public toilets in the world. They are pretty and functional, with unique appearances.
Let's have a look at these beautifully and thoughtfully designed toilets.
 Public Toilets, Gdansk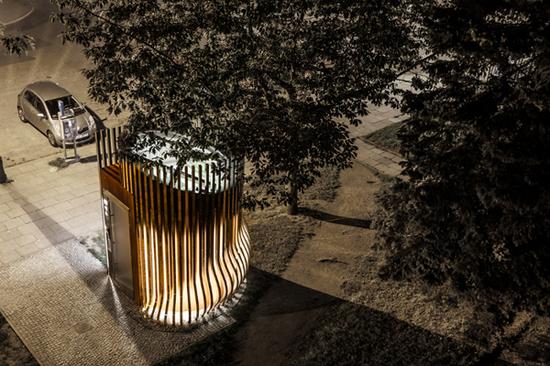 Public Toilets, Gdansk [File photo]
Location: Gdansk, Poland
Designer: Schleifer & Milczanowski Architekci
Built before the EURO 2012 Football Tournament, these toilets were designed to be practical as well as stylish. To build something that would involve minimal earthwork, the designers decided to use prefabricated components. In the shape of a giant raindrop, the building is surrounded by the vertical steel ribs which could also act as a bike rack.