Editor's note: Feb. 4 marks the first anniversary of the opening of the Beijing 2022 Winter Olympic Games. Over the past year, winter tourism has seen a surge in popularity across China. Many cities have made efforts to promote public winter sports activities, organize ice and snow festivals, and improve related infrastructure and services. Here, China.org.cn provides a rundown of the 10 most popular Chinese destinations for winter tourism in 2023 and explores how they plan to maximize the legacy of the Winter Games.

#Harbin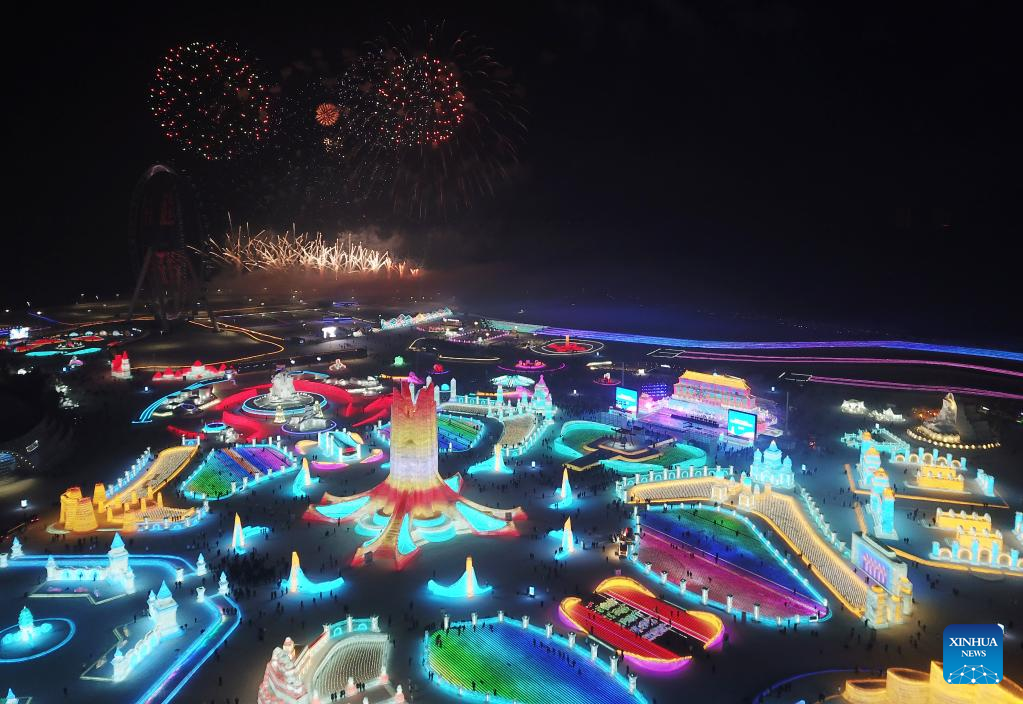 An aerial photo taken on Jan. 5, 2023, shows fireworks lighting up the sky over the Harbin Ice-Snow World theme park in Harbin, northeast China's Heilongjiang province. [Photo/Xinhua]
Harbin, the capital city of northeast China's Heilongjiang province, has long been famous for its exquisite ice carvings and sculptures. It hosted the first ice lantern-themed fair back in 1963, which marked the beginning of winter tourism activities in China. The event was then developed into a month-long ice and snow festival in 1985 and renamed Harbin International Ice and Snow Festival in 2001, attracting visitors from around the world to experience winter sports competitions, recreational activities and cultural exchanges.
This winter, the city has opened three renowned ice and snow-themed parks, launched 12 ice-and-snow entertainment projects, introduced 10 traveling routes, and developed over 100 related activities to showcase the city's charm in winter sports and art, further tapping into the sector's trade opportunities.