Beijing is a world-renowned historical and cultural city with a history of more than 3,000 years as a city and capital of the Liao, Jin, Yuan, Ming, and Qing dynasties. The rich and profound ancient village culture found in and around the city remains an important part of the capital's history and culture.
Below we recommend 10 must-see ancient villages in the Beijing area as the 2023 May Day holiday approaches.
#Lingshui village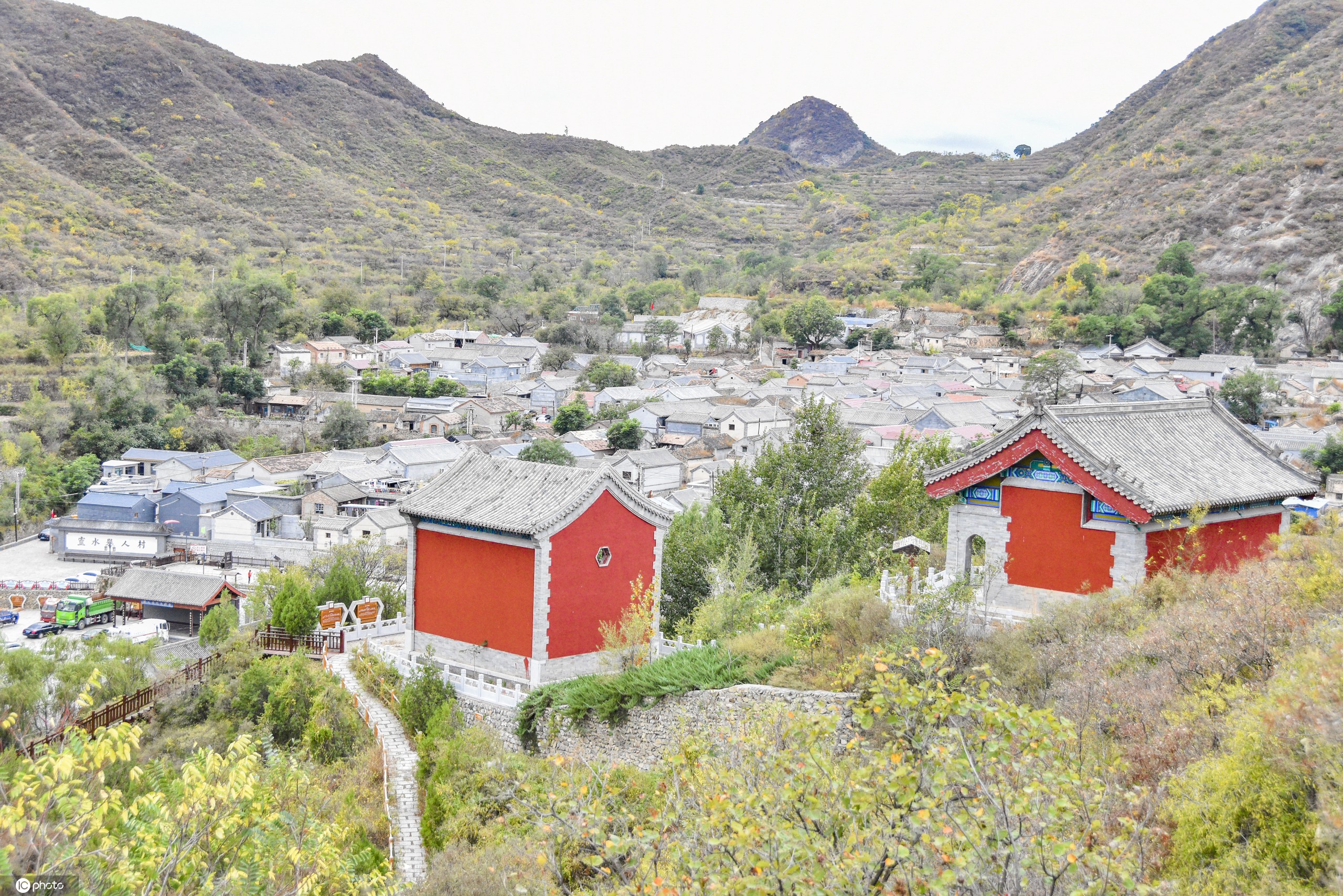 Lingshui village, Zhaitang township, Mentougou district, Beijing, on Oct. 2, 2022. [IC photo]
Located in the northwest of Zhaitang township, Mentougou district, West Beijing, Lingshui village was formed in the Liao and Jin dynasties and has a history of nearly a thousand years.
The ancient dwellings in Lingshui village are a model of rural residential buildings during the Ming and Qing dynasties (1368-1911) in northern China, and their original appearance is well preserved. Tourists can explore more than 20 folk houses from the Ming dynasty and more than 100 houses from the Qing dynasty, alongside many cultural relics and historical sites in the village.