An old Chinese saying goes, "The whole year's work depends on a good start in spring". Spring is not just the time when Spring Festival falls; it is also a season where for generations Chinese have wished for blessings to bring luck and good fortune throughout the New Year. So, where are the best places for people to pray for these blessings? Below is a list of the places in China perfect for praying for that New Year luck!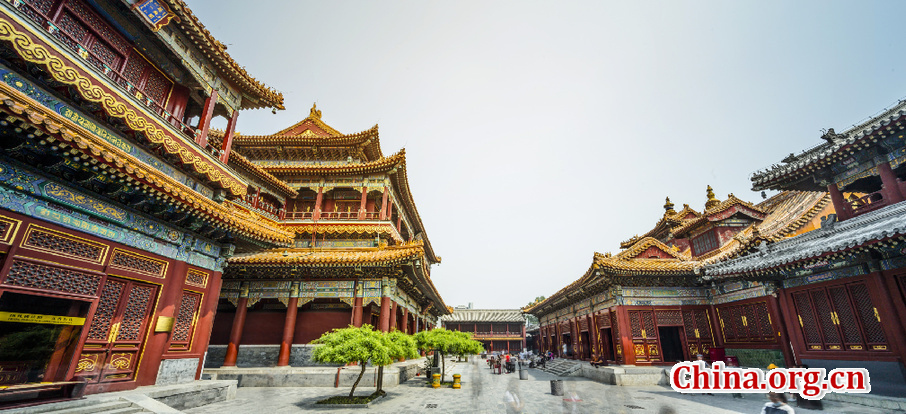 Yonghe Temple, Beijing
Yonghe Temple, situated in the northeast part of downtown Beijing, is the largest and best-preserved lamasery in Beijing. As a famous site of the Lama Buddhist sect, the temple attracts many pilgrims and travelers every day. Based on the belief that incense offerings should be made as early as possible to improve one's luck for the coming year, thousands of worshipers congregate outside the temple on the eve of Chinese New Year waiting to rush inside on the stroke of midnight.
Entry: 25 yuan/person
Opening Hours: 9:00 a.m.- 5:00 p.m.
Getting there: Take Buses No. 13, 62, 116, 117, 684, or take subway Line 2 or 5 to Yonghegong Lama Temple Station, Exit C.