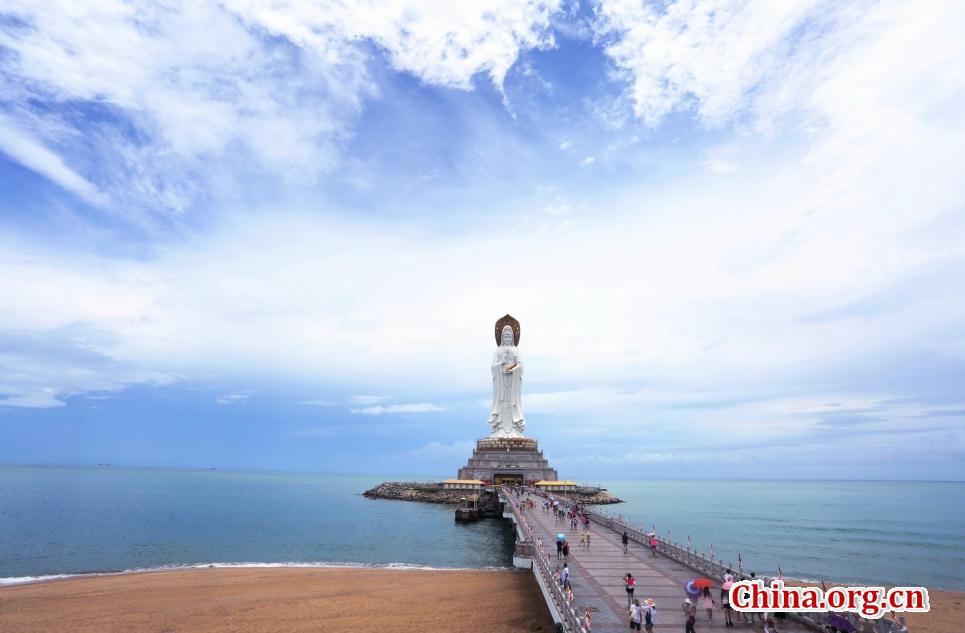 Nanshan Temple, Hainan
Nanshan Temple is located in Sanya Nanshan Buddhism Cultural Tourism Zone (三亚南山文化旅游区) which is one of the largest cultural tourist attractions of its kind in China. It has been deemed an auspicious and blessed place in Brahma. A giant 108-meter-tall statue of the Bodhisattva Guanyin, constructed out of gold, diamonds and jade, is the key feature of the temple. It is the world's tallest outdoor statue of Guanyin.
Entry: 150 yuan/person
Opening Hours: 8:00 a.m.- 6:00 p.m.
Getting there: Take Xinguo Tourist Line to Nanshan.