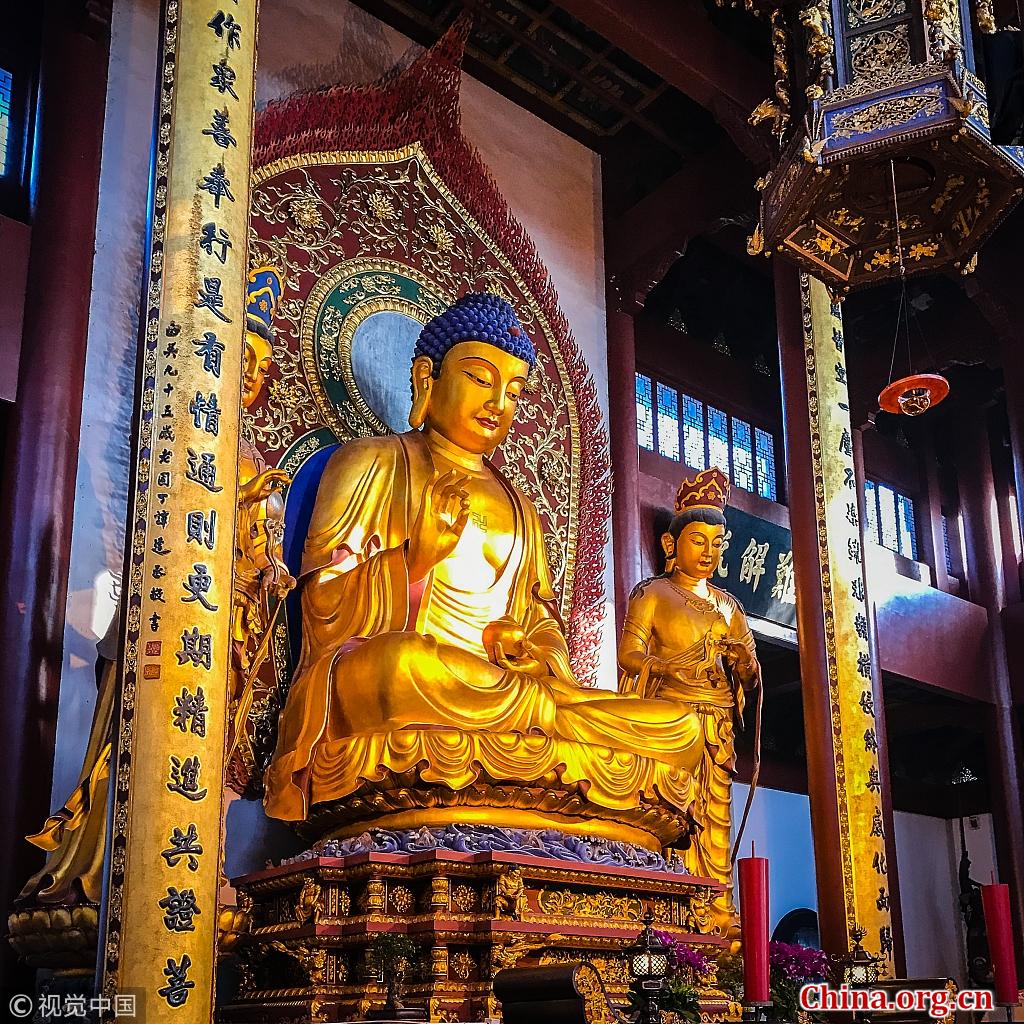 Lingyin Temple, Zhejiang

With a history of more than 1,600 years, Lingyin Temple is a Buddhist temple situated in the northwest of Hangzhou. Lingyin in Chinese literally means the soul's retreat, so the temple is also called the Temple of Soul's Retreat. There are many rock carvings of Buddha on Feilai Peak (飞来峰), where the temple is nestled. Among the carvings, the vivid image of Maitreya, the fat bare-bellied Buddha with a smiling face, has become the symbol of the Lingyin Temple.
Entry: 30 yuan/person
Opening Hours: 7:00 a.m.- 6:15 p.m.
Getting there: Take bus no. Y2, Holiday Line 4, 7, 324 or 807, and get off at Lingyin Station.