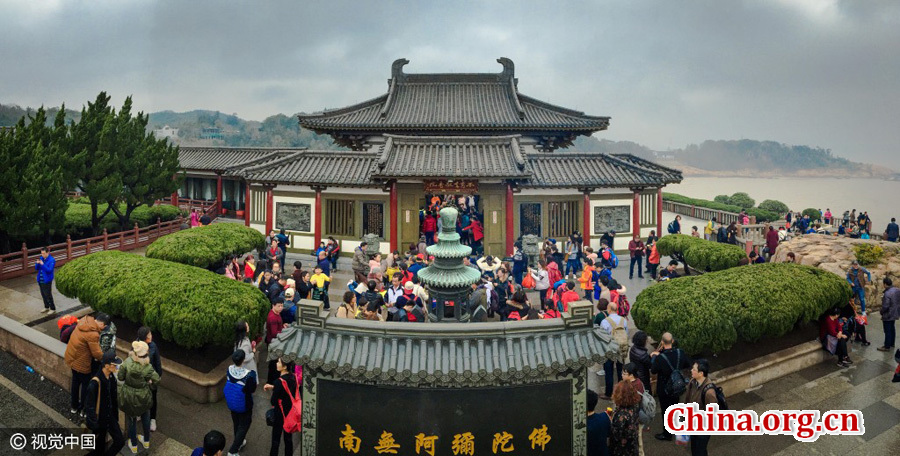 Putuo Mountain, Zhejiang
Putuo Mountain, sitting on a small island of the Zhoushan Archipelago, is one of China's four sacred Buddhist Mountains. There are more than 200 temples on the mountain, with Puji, Fayu and Huiji being the largest and most famous. Travelers can absorb the unique culture through the sculptures, stone carvings and architectural style that is found there.
Entry: Putuo Mountain: 60 yuan
Opening hours: 6:00 a.m.- 5:00 p.m.
Getting there: Take the ferry from Ningbo, Zhoushan to Putuo Mountain.