Western China Housing and Auto Expo to kick off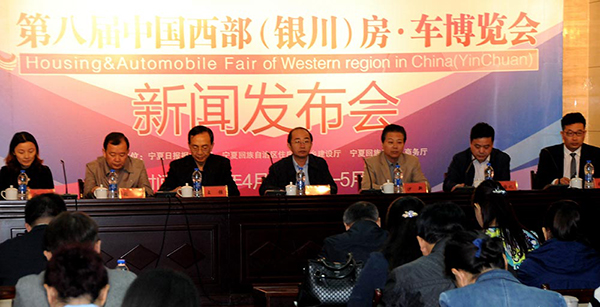 The 8th Western China Housing and Automobile Expo will kick off at the International Conference and Exhibition Center in Yinchuan City, Ningxia Hui Autonomous Region, on April 29. [Photo/Xinhua]
The 8th Western China Housing and Automobile Expo will kick off at the International Conference and Exhibition Center in Yinchuan City, Ningxia Hui Autonomous Region, on April 29, according to a news briefing on April 26. Some 19 real estate and 60 brand automobile enterprises will join in the 7-day exhibition.
Some 30 property projects and 10 home decoration enterprises will also make exhibitions occupying an area of 5,000 square meters.
Sideline activities including painting and calligraphy competitions will also kick off with 200 award-winning art works to be exhibited.
It is reported that the event has been held for 7 sessions with the number of visitors totaling 1.86 million, 20,400 vehicles and 4,120 apartments sold totaling 4.98 billion yuan.
Send your stories
Get more from China.org.cn

Mobile

RSS

Newsletter