Flash mobs featuring pandas were held in Salt Lake City, Seattle and Los Angeles as part of Sichuan's efforts to market its tourism resources.
People dressed up as pandas danced during the flash mobs, attracting crowds of locals. People who posed with one of those "pandas"and posted the photos on social media were given toy pandas by the organizer Sichuan Tourism Bureau.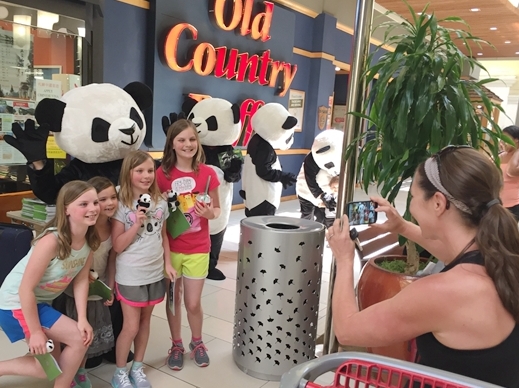 The events were part of the bureau's campaign "Sichuan, More Than Panda"to target the U.S. market.
Chen Jialin, Vice Director of Sichuan Tourism Bureau led a delegation to visit the three cities as well as Detroit from June 24 to 29.
Apart from the flash mobs, promotional events and art performances were also organized to display Sichuan's charms to local people and tour agencies.
At the Salt Lake City promotional event, attended by Utah and Salt Lake City government officials, local tour agencies, and news outlets, Chen invited those in the U.S. tourism industry to attend the Third Sichuan International Tourism Expo in September and experience the province's amazing food and landscape.
Sichuan's tour agencies including Anyi Tour Agency, Sichuan Tour Agency, Dinglong Tour Agency and Jiesheng Tour Agency briefed the participants about their products.
Sichuan Opera face changing performances, tea making skills and giveaway Q&A session prove to be very exciting with participants.
Jim Huber, board Chairman of Morris Murdock Travel, one of the largest tour agencies in Utah, said: "Panda alone already makes Sichuan a fascinating place, let alone so many other tourism resources."
At the sign-in desk of the Detroit promotional event, a promotional video was played repeatedly to impress the guests.
During the delegation's visit to Los Angeles Tourism and Convention Board, Yu Miaomei, who is responsible for the board's China program, said she will visit Sichuan in September to inspect the setting up of its representative office in Chengdu. The office is expected to open next year.