A jury, consisting of experts from Sichuan Tourism Association as well as from colleges and universities, reviewed entries to the 2016 Contest to Select Sichuan's Distinctive Tourism Commodities on August 16.
The contest, sponsored by Sichuan Tourism Association under the guidance of Sichuan Tourism Development Committee, is aimed to boost the tourism commodity market and increase the share of tourist shopping in local tourism revenues.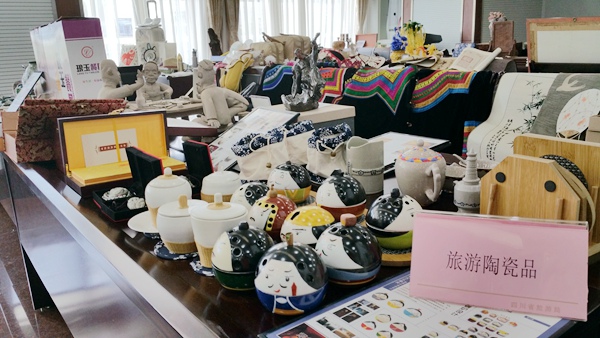 The 400 entries to the contest, submitted by over 300 enterprises in 21 city and prefectures of Sichuan, are divided into ten major categories, instead of the two general categories of handicraft and souvenir.
This year, in order to make Sichuan's distinctive tourist commodities more distinctive, the tourism association has worked with Sichuan Incubation Park for Tourism Innovation and Creativity, colleges and universities and tourism commodity manufacturers to improve the design and packaging of tourism commodities in an innovative way. The association has also invited experts many times to give on-the-spot instructions to manufacturers.