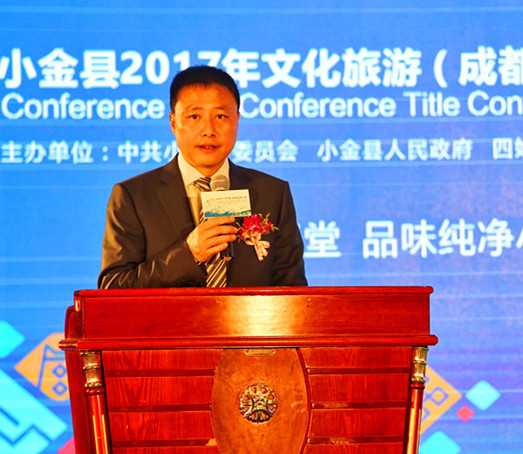 Mao Duanxi, Secretary of CPC Xiaojin County, speaks at the promotional event. [Photo by Tang Huihui/travel.newssc.org] 
Xiaojin County, where the famous Siguniang Mountain is located, held an event in Chengdu Monday to promote its cultural tourism resources.
Themed "Walk into Siguniang Mountain, Experience pristine Xiaojin,"the event enables the audience to experience the charm of Xiaojin through their five senses.
Natural scenery, red culture, folk customs and farm products are the four name cards Xiaojin presents when promoting tourism.
The county also signed contracts for seven business invitation projects worth 1.72 billion yuan.