Nanjing made history as the site of the first emperor penguin egg to be laid in China under artificial breeding.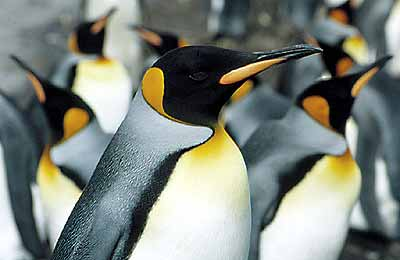 The large egg was laid Monday at Nanjing Underwater World in the capital city of east China's Jiangsu Province, just in time for Valentine's Day.
SOUNDBITE: Dou Luqiang, breeder At about 9 o'clock, Feb 9th, we noticed some bloodstains on the floor when we cleaned the penguin rooms. Then we found out that a female emperor penguin, called "Donggua", had laid an egg, and we were very excited.
In order to keep the egg's environmental temperature constant, the father penguin stands the egg on his foot and wraps it in fur.
SOUNDBITE: Dou Luqiang, breeder The female penguin gives her egg to the male penguin 1 or 2 days after the egg is laid. Then the male penguin will stand there for 60 days, without taking any food or water, to watch and wait until the little penguin is born.
The breeders at Nanjing Underwater World have started round-the-clock observation and are expecting the birth in mid April.
(Xinhua News Agency February 16, 2009)