If you're anywhere near the Belgian capital Brussels, you may want to check out the Groot Bijgaarden Castle International Flower Exhibition. Hundreds of different flower varieties are on show at the exhibition, which opened on Sunday.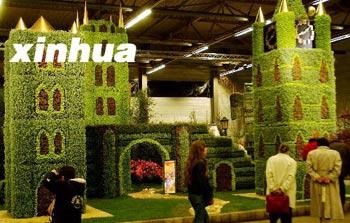 With a history of over 500 years, the castle is located 7 kilometers west of Brussels and covers an area of about 14 hectares. Flower lovers can discover 500 varieties, including 300 kinds of tulips.
The exhibition has been arranged by descendants of a famous family of bulb producers in the Netherlands. 100,000 visitors are expected to attend the flower exhibition, which runs until May 7th.