China's growing box office receipts are attracting filmmakers from across the world who are seeking co-production opportunities with Chinese directors.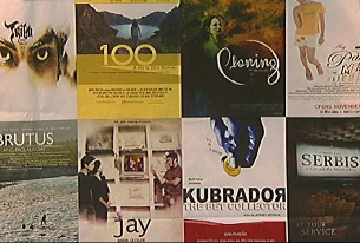 Japanese director Shunji Iwai is hoping to attract investors at the Shanghai Film Festival.The movies "Love Letter" and "Swallowtail" directed by him have been screening in China. "My Sassy Girl" director Jae-young Kwak from South Korea is at the festival, seeking a Chinese director for a film about a urban love story set in Shanghai.
Jae-Young Kwak, Director, said, "This is my first China theme film. I want to cooperate with a Chinese director who knows the Chinese audience better. "
The highlight among co-productions between Chinese and foreign producers is Polish director Krzysztof Zanussi's "Jacquinot A Forgotten Hero", a biopic drama about the protected quarter in Shanghai during the Japanese invasion.
There are twenty two co-productions listed as Co-production Film Pitch and Catch projects at the Shanghai Film Festival.
The spunky Chinese film market is attracting filmmakers from Germany, Italy, and the Philippines to promote their productions at the festival.
(CCTV June 22, 2009)