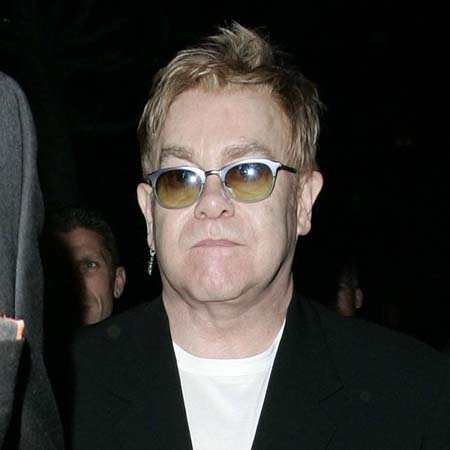 Sir Elton John claims his life was on hold until he was 43 because he was addicted to drugs and alcohol.
The 63-year-old musician - who married David Furnish in 2005 - admits he couldn't lead a normal life and fall in love until he got sober in 1990.
Elton also believes if he wasn't so passionate about his work he would have died young from his addictions.
He said: "My greatest achievement in life was getting sober and clean because I was a real mess. That happened in 1990.
"I don't know how I kept my career going with my drug consumption but I did because I loved to work. If I hadn't worked I'd probably be dead."
Sir Elton also praised many of today's stars - including Jack Osbourne and Lady Gaga - for overcoming their substance abuse problems at a young age, allowing them to focus on their careers and lives.
He also urged youngsters who want to try drugs to give it a go - but give it up as soon as possible.
Speaking at the launch of his new album 'The Union' in London, he said: "If you can do it, and everyone's going to do it I think because they want to try it, then try and get it over with as quickly as possible, because it's a f***ing waste of time.
"Jack Osbourne, a friend of mine, he's been sober since he was 18.
"I spent time with (Lady) Gaga last week, and she said, 'You know I got my cocaine over with by the time I was 20.'
"Thank God. I didn't get mine over with until I was 43."