Legendary Hong Kong director Tsui Hark returns with a new sequel to the blockbuster "Detective Dee" franchise to be released in the summer after a five-year wait.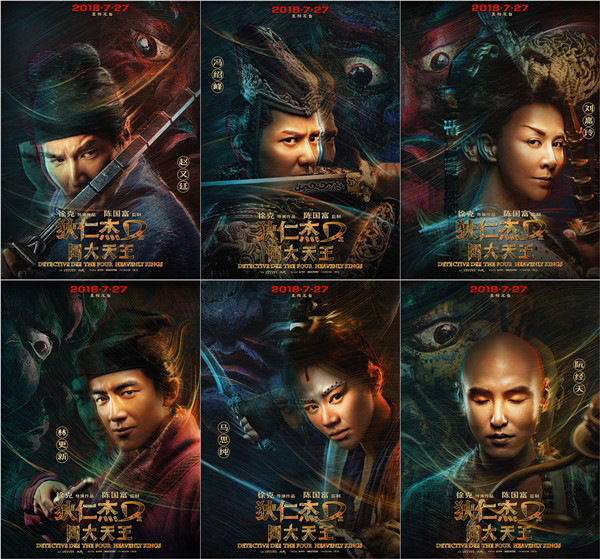 "Detective Dee: The Four Heavenly Kings," the third installment of the series, stars actor Mark Chao as a young Detective Dee, while actors Feng Shaofeng, Lin Gengxin and actress Carina Lau will also return to reprise their roles.
Tsui appeared with Chao, Feng, Lin and actress Ma Sichun on stage to promote the film in Beijing on Thursday alongside general executive producer Chen Kuo-fu, Huayi Brothers Media's founder and CEO Wang Zhonglei, Huayi Brothers Media's vice president Jerry Ye, and screenplay writer Chang Chia-lu.
During the film production, Tsui came up with many new ideas, said Chen, which increased the costs. Wang did however finally approve the budget based on his trust in Tsui to deliver a new hit.
"The summer season will be fiercely competitive for films, but the good quality of our film will make it a winner and praised by the audience," said Jerry Ye, also the general manager of Huayi Brothers Pictures.