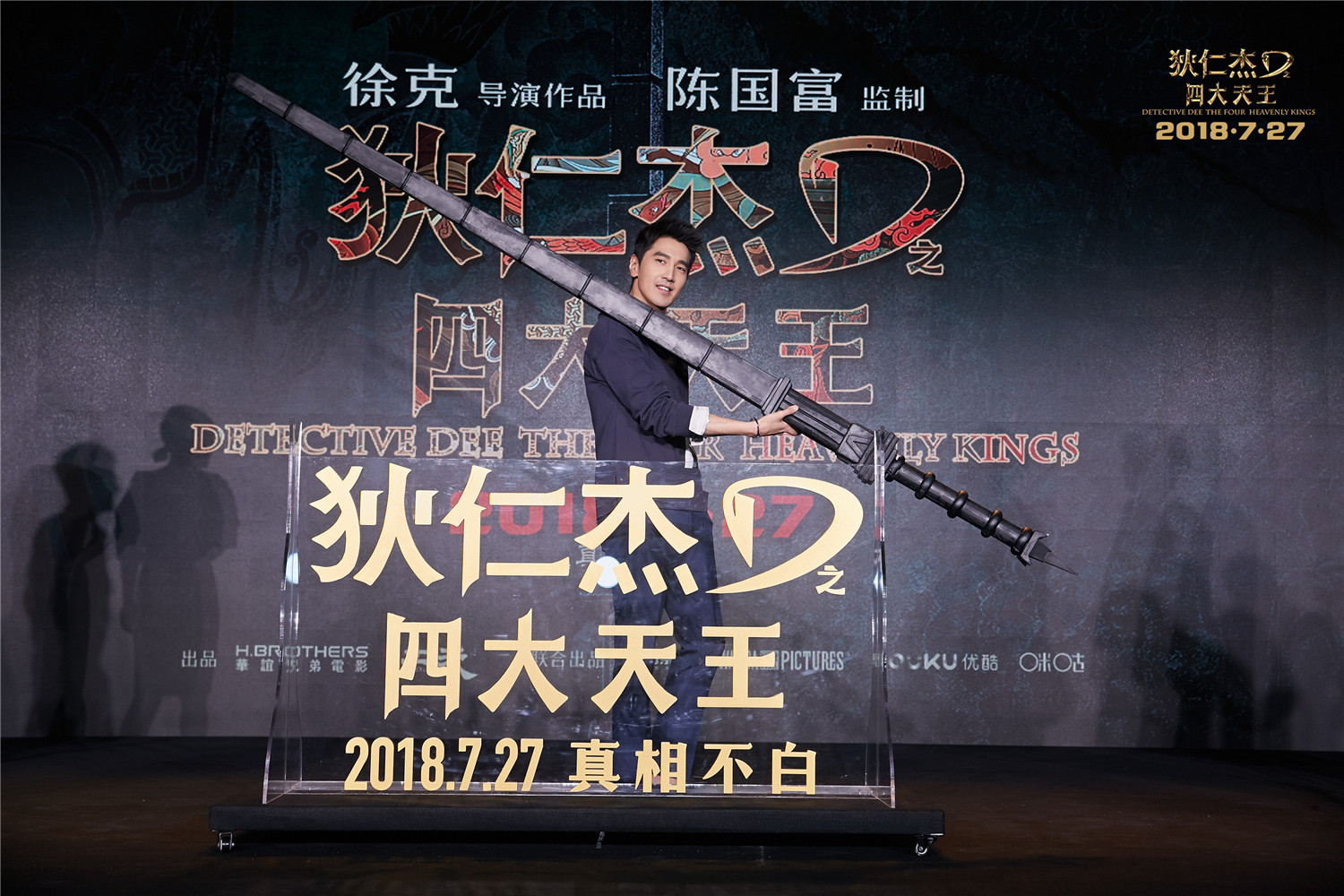 Despite being considered as one of the most-anticipated films of the summer, the plot of the new film has not revealed much as the cast and crew have kept their lips firmly sealed. But the director said Detective Dee will encounter a very complicated and mysterious case which he cannot crack.
"Detective Dee" is based on the stories of Di Renjie, a high-ranking official and fair judge in the Tang and brief Zhou dynasties, who served as chancellor in his peak under the reign of Wu Zetian, the first and only empress regnant in Chinese history. Di's life story was loosely adapted into a crime and detective novel in the 18th century by a pseudonymous author. Later, the diplomat and writer Robert van Gulik translated the novel in the 1940s and added further stories, which became famous in the Western countries as "Celebrated Cases of Judge Dee."
Tsui started making Sherlock Holmes-style fantasy films inspired by Di's legend since 2010. The first one; "Detective Dee and the Mystery of the Phantom Flame," starring veteran actor and superstar Andy Lau as middle-aged Detective Dee, grossed 286 million yuan (US$43.7 million) in China and won six awards at the 30th Hong Kong Film Awards.
"Detective Dee: The Four Heavenly Kings" is a sequel to the "Young Detective Dee: Rise of the Sea Dragon," which is actually a prequel to the first installment in 2013 that grossed 600 million yuan (US$94.59 million). Mark Chao plays a young Detective Dee in both films.
"Detective Dee: The Four Heavenly Kings" will hit Chinese theaters on July 27.