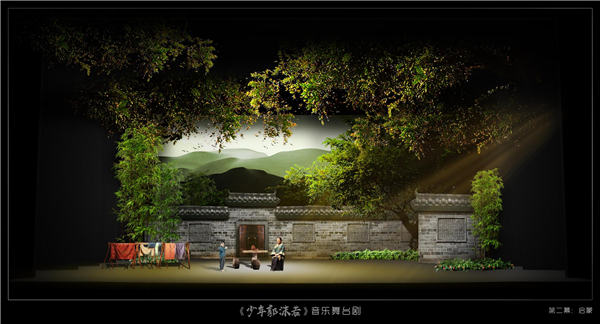 Guo Moruo, fluent in Japanese, German and English, was also a prolific translator, whose translations include the works of German philosophers Friedrich von Schiller and Friedrich Wilhelm Nietzsche, Leo Tolstoy and Ivan Turgenev of Russia, Percy Shelley and H.G.Wells of Britain, and Upton Sinclair of the United States.
"Through his early life in Shawan, I learned that he read lots of books of various kinds. His teacher Shen Huanzhang once asked him: 'How to define a genius?' Guo Moruo answered: 'It's a result of diligence'," recounts Shen Qing.
"A major part of the musical features his hard work and devotion to knowledge, which are important and related to today's younger generation," adds the songwriter.
Aside from personal and academic achievements, Guo Moruo also held many important government positions, such as the roles of first president of the Chinese Academy of Sciences, chairman of the China Federation of Literary and Art Circles, and vice-chairman of the Standing Committee of the National People's Congress and Chinese People's Political Consultative Conference.
"When I read the book about his youth, I was touched by his gratitude to his mother, who had taken good care of the family and accompanied the children as much as possible," says Shen Qing. "It is good advice for parents of today, who, busy with their work, ignore the importance of quality family time. Therefore, we contrived some plot points in the musical to help remind parents to spend more time with their children."