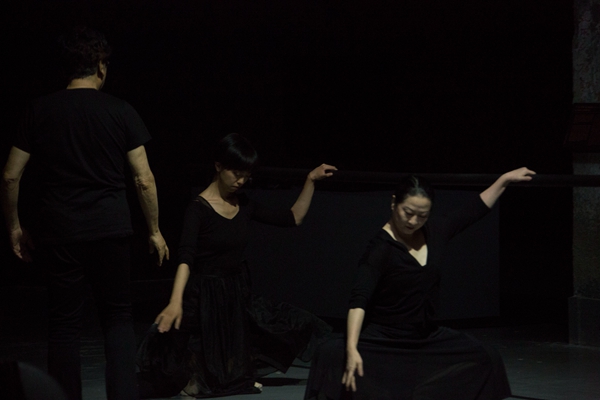 A new show features a pair of dancers with 141 years under their combined belts.
In contrast to conventional ballet, where the allure lies in the flowing, precise movements, the performance put up at the Ming Contemporary Art Museum in Shanghai on Oct 25 was all about highlighting the beauty of imperfection.
Taking to the stage on this day were Cao Zhiguang and Liu Guilin, both of whom are retired ballet dancers from the National Ballet of China. The pair has a combined age of 141.
Titled When My Cue Comes, Call Me and I will Answer, the performance was an intimate affair where the two dancers changed costumes in front of the audience and relived their younger years through familiar moves like plies and port de bras.
The performance was without doubt unusual. At one point, the 82-year-old Cao slapped the calf and arm of his 59-year-old dance partner, leaving her slack muscles wobbling for the 200 audience members to see. Cao, who sports a bulging belly, never looked comfortable whenever he had to lean backward.