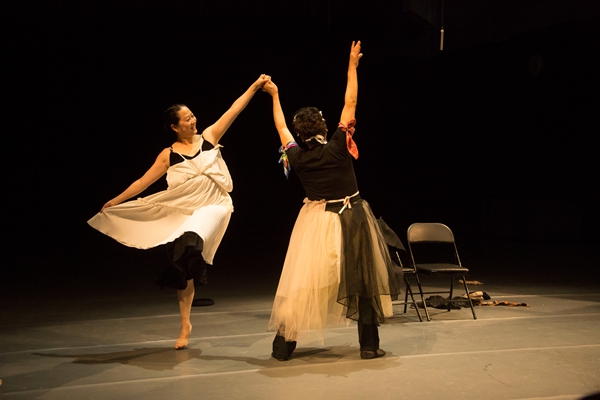 "We are stepping into an aging society. Growing old is an irreversible process, but that doesn't mean you have to passively endure the declining health and physical capabilities," says Cao.
"We need to pay attention to our body, be conscious of its change. There is beauty in the aging process. I am still able to dance, make harmonious movements and inspire others to think about their own bodies, and themselves growing old someday."
The show was the brainchild of Wang Mengfan, an art history scholar-turned dance theater choreographer, who has been fascinated with how a life of ballet can impact one's body.
"It was in 2016 when I became close friends with a dancer in Germany. Then, he was forced to retire because the company didn't extend his contract. Following this incident, I became interested in exploring what happens when a dancer ages," Wang explains.
"In Japan, kabuki artists sometimes continue dancing at 90 years old, and in Europe and the United States, dance artists have been developing new techniques to cope with their constantly aging body. I wanted to find a method to work with elderly bodies in the Chinese context."