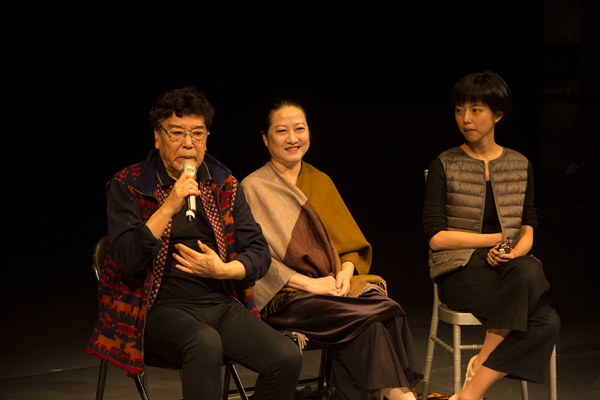 Inspired by German artist Pina Bausch and her Tanztheater works, Wang has worked as an independent theater director and choreographer in Beijing, creating projects that combine modern dance with experimental theater.
In the past few years, she has worked with different groups of people, such as dama-a common Chinese term that refers to middle-aged women-to create dance theater works. Wang eventually found Cao when she was in the midst of creating a new dance theater project related to aging.
Instead of creating a clear storyline or fashioning dance moves, Wang would collect the memories of her dancers and develop them through a series of physical training and interactions to initiate dialogues between the dancers and their bodies.
The creative process, she says, is equally, if not more, important than the performance.
"We were talking for a few months and she never once gave me any instructions regarding the dance moves. I was for a while so confused that I wanted to quit. But she inspired me to communicate with my limbs, and be aware of my body," says Cao.