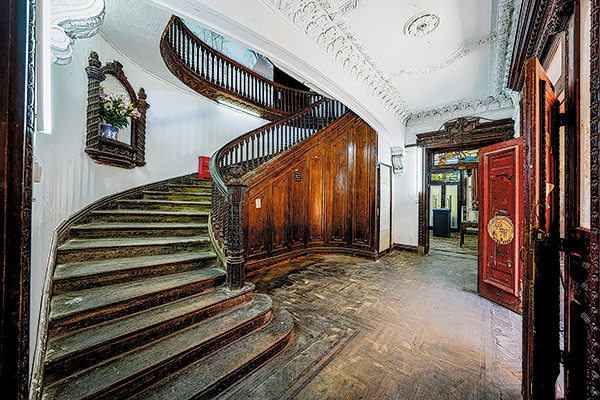 In the late 1900s, Arcadia Hall became a popular venue for public speeches. It is believed that revolutionaries such as Sun Yat-sen, Huang Xing and Cai Yuanpei gave lectures here during public rallies against the Qing Dynasty (1644-1911) government. Thousands of people were reported to have had their pigtails cut off at these rallies-a symbolic act of their determination to break away from the Qing governance. In the 1910s, more entertainment parks, such as the Great World Amusement Center, were established in the city.
Zhang Yuan closed down in 1918 after a period of decline and its land was eventually sold when Zhang Shuhe died a year later. The new owner divided the land into 28 blocks and resold them to different developers to build shikumen residences.
Shikumen-the term literally means "stone-framed gate"-in Shanghai first appeared in the 1860s. After 1949, most of these residential buildings became State-owned, and the city designated up to 10 households to each building.
According to Ge Yin, a staff member with the publicity department of Jing'an district, there are more than 200 such houses in Zhang Yuan, which was home to a tightknit community of more than 1,000 families until 2019, when the first group of residents moved out. All families received compensation for the relocation.