China's Shan-Shui initiative, which means "mountains and rivers initiative," was recognized as one of the United Nation's first 10 World Restoration Flagships at the 15th meeting of the Conference of the Parties (COP 15) to the U.N. Convention on Biological Diversity.

The World Restoration Flagship Awards are part of the U.N. Decade on Ecosystem Restoration, declared for 2021 through 2030 by the U.N. General Assembly. Led by the U.N. Environment Programme and the Food and Agriculture Organization of the U.N., with the support of partners, the Decade on Ecosystem Restoration aims to prevent, curb, and reverse the loss and degradation of ecosystems and restore billions of hectares of ecosystems worldwide.
The following are the U.N.'s first 10 World Restoration Flagships.
# Shan-Shui Initiative in China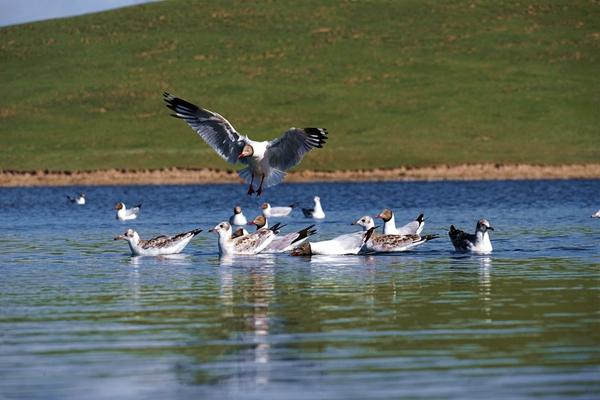 Waterfowl in Sanjiangyuan National Park in Yushu Tibetan Autonomous Prefecture, northwest China's Qinghai province, July 22, 2022. [Photo/VCG]
China's Shan-Shui Initiative, launched in 2016, encompasses 75 large-scale initiatives aimed at restoring ecosystems ranging from mountains to coastal estuaries across the world's most populous nation.
Area restored so far: 2 million hectares
2030 target: 10 million hectares
Total investment: $71 million
Beneficiaries so far: 160 million
Beneficiaries by 2030: 360 million