Located in Jiexiu City of central Shanxi Province, Mianshan Mountain is noted for its natural and cultural scenes, especially for its cultural relics. Covering an area of 75 square kilometers, the mountain is a national scenic spot with 14 tourist areas and 400 attractions.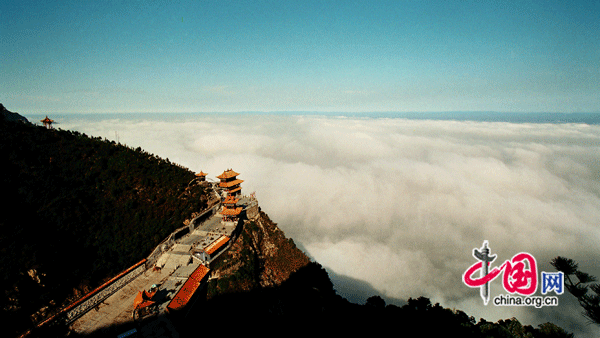 Dragon Head Temple
The Dragon Head Temple is named after twin dragons that, legend has it, made their presence when Emperor Taizong of the Tang Dynasty (618-907 A.D.) worshipped Buddha in the temple. The tourist area covers more than 20 sites with cultural relics, including the Longmen Stone Arches. This landmark on Mianshan Mountain with exquisite architecture is an ideal destination to watch the sun set in a sea of clouds.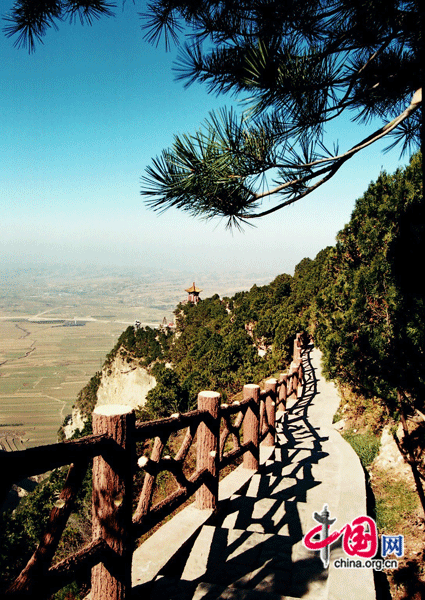 Dragon Ridge Peak
The Dragon Ridge Peak is named for its unique shape, like two intersecting dragons. Major scenic areas include a statue of Jie Zitui and his mother, the barracks of Tang Dynasty and health parks with dozens of stone inscriptions about health preservation.