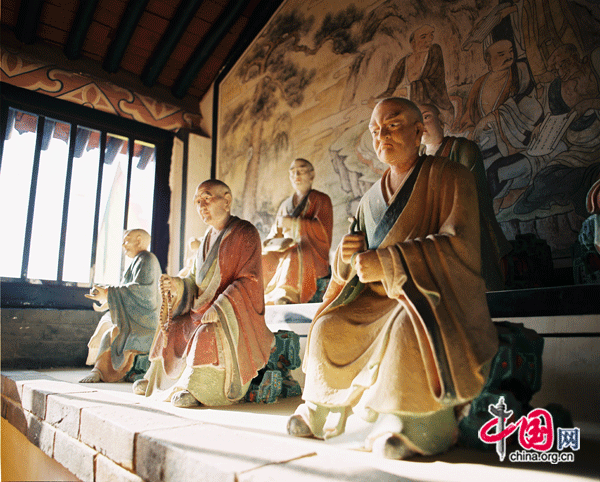 Nun Lee Cliff
According to the legend, in the spring of A.D. 641 (during the Tang Dynasty), Emperor Taizong (A.D. 627-649) prayed to Buddha in the Mianshan Mountain with his sister, Princess Changzhao. On this occasion, Buddha appeared to them. The miraculous sign, coupled with the amazing views of the mountains, touched Princess Changzhao deeply, and she decided to practice Buddhism here. Emperor Taizong built a temple for his sister on Mianshan Mountain, and the region surrounding the temple was called Nun Lee Cliff, after Princess Changzhao's family name, Lee. The temple is shaded with dark green cypresses and pines, and sculptures from Tang Dynasty are scattered throughout. An old Jiexiu proverb says, "When touring Mianshan Mountain, Nun Lee Cliff should not be missed."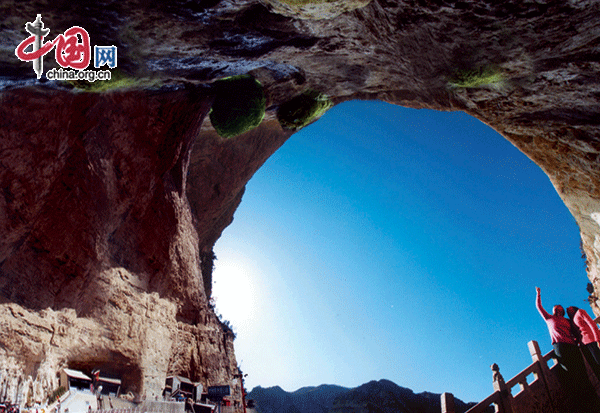 Shengru Spring (also known as Holy Breast Spring or Stone Breast Spring)
Dozens of breast-like stones covered with moss hang from the 100-meter-high and 180-meter-wide cliff. Water drops fall from these stones into the pond below, making a musical splash. During the reign of Emperor Kang Xi (1661-1722) of the Qing Dynasty, Jiexiu celebrity Liang Xiheng described the marvelous scene as a euphonic sound of zither on the cliff over the landscape. Other famous scenic spots are located nearby such as Wangfeng Gate, Four Dragon Gods Temple, Three Emperors Pavilion, Five Sacred Mountains Temple, Mazu Temple, Saintly Mother Hall and the temple of five dragon brothers paying respects to their mother.