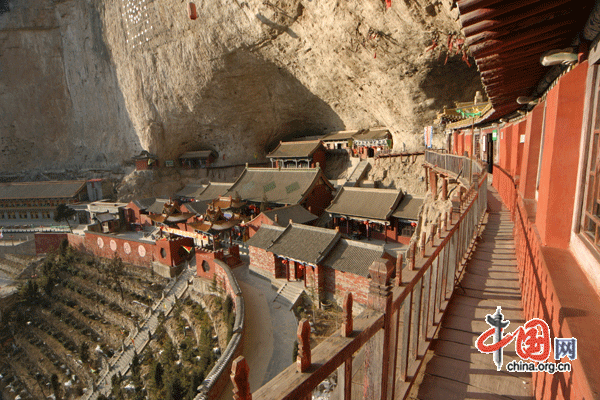 Yunfeng Temple
The Yunfeng Temple, also known as the Baofu Temple, is located in and named after the Baofu Rock, the largest natural rock cave in Mianshan Mountian. First constructed in the Three Kingdoms period (220-280), the temple in the cave consists of more than 200 Buddhist halls and rooms. It is the only one of this kind in the world. The King of Immateriality is the Buddha of the Baofeng Temple and Mianshan Mountain. Born in the Tang Dynasty, his common name is Tian Zhichao. In the center of the main hall of the Baofeng Temple is the tomb of the clay-covered body of Tian Zhichao. Some rare treasures are displayed in the temple, such as the Kaiyuan Tablet, a long antithetical couplet by Fushan and the plaque bestowed by Emperor Guang Xu of Qing Dynasty.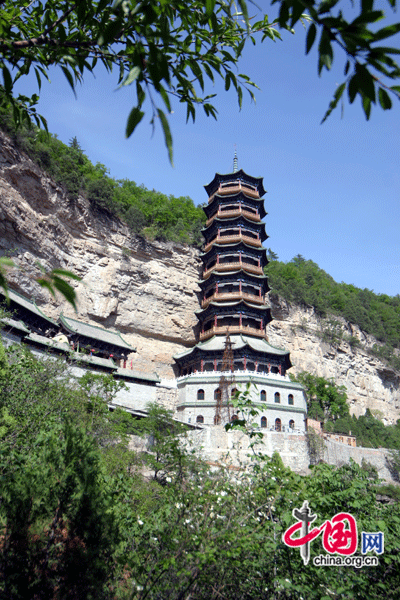 Five Dragons' Traces
Wulongchan, or Five Dragons' Trace, is named after the five gullies and five dragons that, legend has it, listened to a sermon by the King of Immateriality then flew into the sky and left gullies in the cliff. The main tourist attractions include the Tongtianyunqu (Cloud thoroughfare leading to heaven), Lingyin Terrace of the King of Immateriality, Five Dragon Pine, Shangfang Academy and Zhengguo Temple. The Zhengguo Temple has three halls which hold 12 tombs of eminent monks of the Tang, Song and Yuan dynasties. Though a thousand years have elapsed, their skeletons are well preserved. They are important cultural relics for the study of the history and culture of Mianshan Mountain.